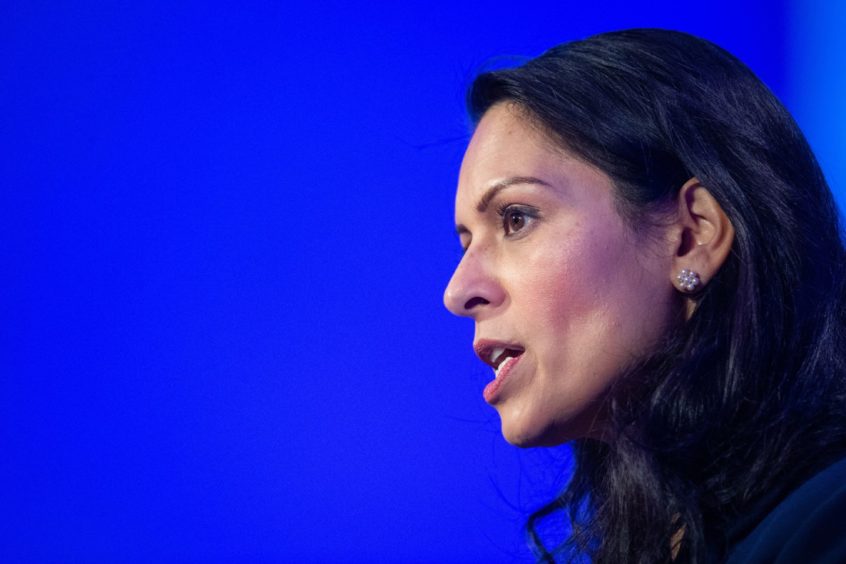 Home Secretary Priti Patel has blasted the "hooliganism" on show at some of the anti-racism protests over the weekend.
Ms Patel said that 135 protesters had been arrested and 35 police officers injured during Black Lives Matter demonstrations in cities across the UK on Saturday and Sunday.
The Cabinet minister acknowledged that violent incidents had been "in the minority", but to those who had clashed with police she said: "Your behaviour is shameful and you will face justice."
Anti-racism protests have taken place across the world, following the death of George Floyd, 46, in the US, after a white police officer was filmed kneeling on his neck.
Thousands of people attended largely peaceful demonstrations across the UK over the weekend, including London, Manchester, Glasgow and Edinburgh.
Unrest in the capital on Sunday led to 35 officers being injured and 36 people being arrested for offences including violent disorder, criminal damage and assaulting police, the Metropolitan Police said on Monday.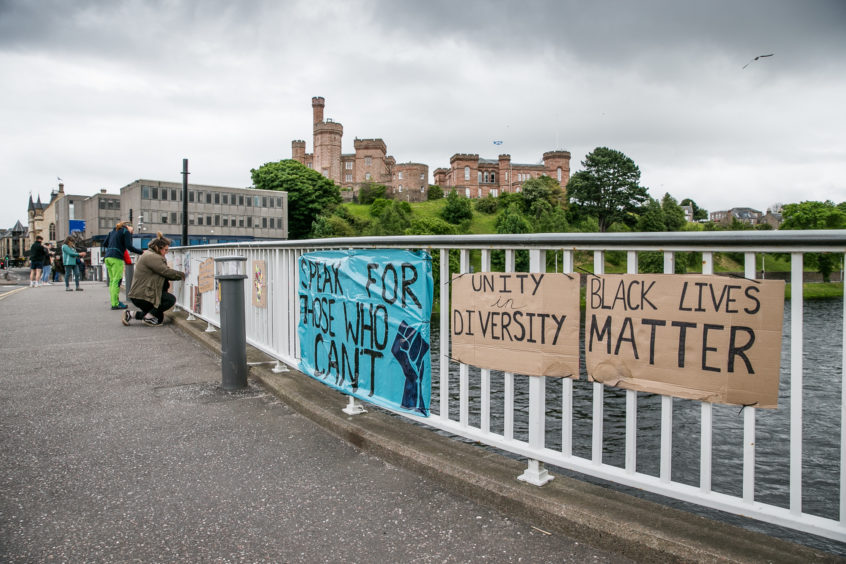 In Bristol, police are continuing to investigate the "criminal damage" of a bronze statue of Edward Colston – a prominent 17th Century slave trader – which was ripped down by protesters, a move Downing Street called a "criminal act".
Ms Patel told the Commons: "There is no excuse for pelting flares at brave officers, throwing bikes at police horses, attempting to disrespect the Cenotaph or vandalising the statue of Winston Churchill, one of the greatest protectors of our freedoms who has ever lived.
"It's not for mobs to tear down statues and cause criminal damage in our streets, and it is not acceptable for thugs to racially abuse black police officers for doing their jobs.
"The criminals responsible for these unlawful and reckless acts are betraying the very cause they purport to serve.
"These protests are about injustice but by attacking our courageous police, they are acting in a wholly unjust way."
Labour MP Florence Eshalomi said the comments revealed a lack of understanding about the protests.
Ms Patel responded saying she would not take lectures from others when it comes to racism.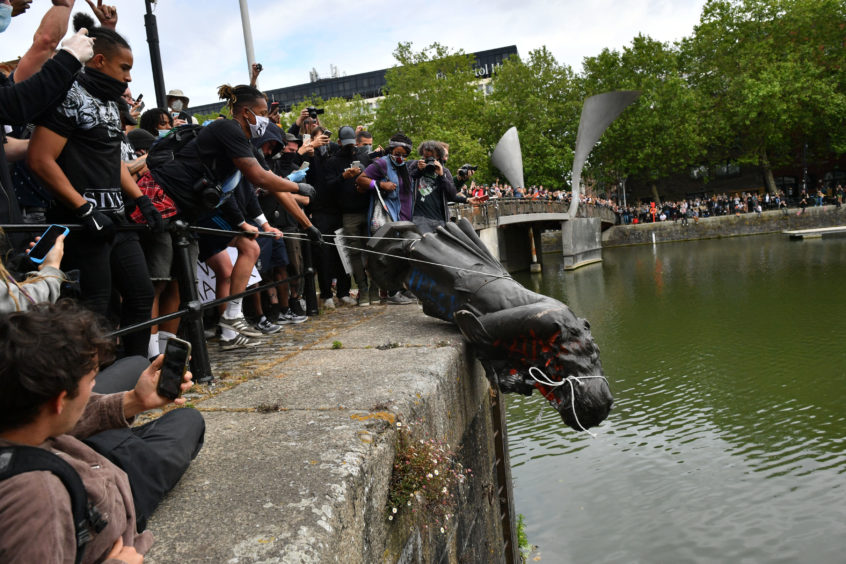 She said: "When it comes to racism, sexism, tolerance for social justice, I will not take lectures from the other side of the House.
"I have already said repeatedly there is no place for racism in our country or in society, and sadly too many people are too willing, too casual to dismiss the contributions of those who don't necessarily conform to pre-conceived views or ideologies about how ethnic minorities should behave or think.
"This, in my view, is racist in itself."
The comments came after the prime minister's spokesman rejected the assessment that Britain was a racist country.
"No. The prime minister doesn't doubt that that there continues to be discrimination and racism – but does not agree that this is a racist country", he said.
"We have made very significant progress on this issue but there remains more to do."