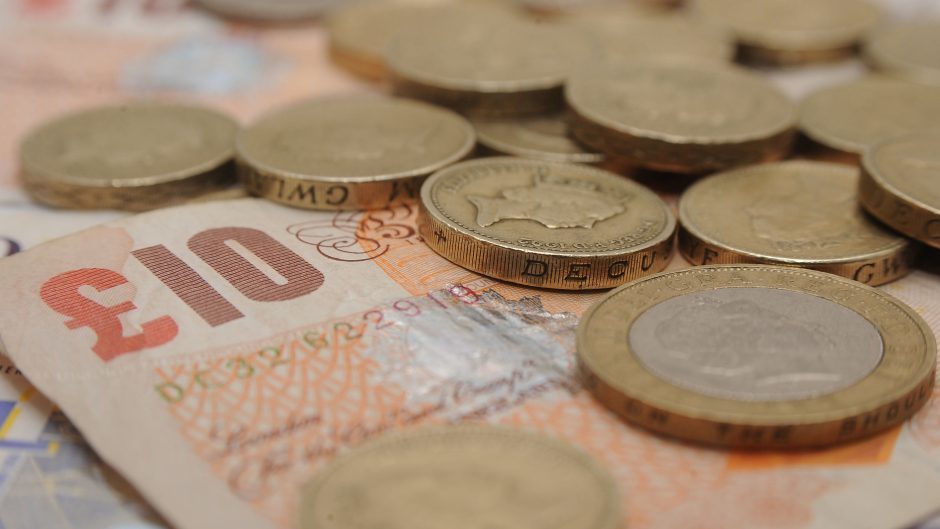 Benefit claimants across the Highlands are being "forced into debt" because of the universal credit policy to make people wait five weeks for their first cash payment, MPs have heard.
Figures released by Highland Council show that more than £2.7 million in rent arrears has been racked up over the last four years by tenants on universal credit.
Highland Council revenue boss Sheila McKandie said the five-week wait was playing a big role in "putting people into immediate arrears".
The UK Government's favoured solution to this has been to offer new claimants advance loans to tide them over the five weeks, repayable over 12 months.
Our second panel has just started.

We're putting questions to:
➡️@RiversideUK
➡️@CHCymru
➡️@natfednews
➡️@sfha_hq

We're asking them how the wait for #UniversalCredit affects tenants.

📺Tune in live: https://t.co/2QmnBtk3I6 pic.twitter.com/oFJSW8ru0L

— Work & Pensions Committee (@CommonsWorkPen) June 24, 2020
However, Ms McKandie has said there is a real "reluctance" from tenants – already facing hardship – to enter into further debt.
"That debt follows you until it's paid off, so it will contribute to in-work poverty because once they come off universal credit they're still having to pay back the advance payment", Ms McKandie told the Commons work and pensions committee.
"We are finding that people are not opting for the advance payment and are falling into arrears with their tenancy; that creates difficulty between landlords and tenants and that leads to landlords refusing to take universal credit claimants."
She added: "I think advance payments is something that perhaps could be looked at more closely to see how that could be better implemented going forward."
Jeremy Hewer, policy lead at the Scottish Federation of Housing Associations, told the committee that the advance payment scheme should perhaps be replaced with a grant system.
"These are people who have probably gone through a fairly traumatic experience in having to apply, maybe because of a crisis in their lives, a grant would at least help them make the transition", he said.
MPs also heard how Highland Council was continuing to foot the administrative bill for Westminster benefit changes.
We reported last year how the authority had to fork out an additional £670,000 over a two-year period to administer universal credit.
Ms McKandie said: "Highland Council has invested £1.4m in advice services for universal credit out of central funds
"That money could be used for other purposes had we not got to mitigate the impacts of the benefit system."
Inverness MP Drew Hendry, who has long campaigned against universal credit, said he would raise the matter with DWP bosses.
"Highland Council has to carry this debt, some of which eventually gets written off, putting more and more pressure on the local authority's hard-pushed funds.
"I have repeatedly asked the UK Government to settle its debt with the Highland Council and will keep on the case."
It is high time the Tories end their ideological attacks on those most in need of a safety net and scrap the five-week wait once and for all."

Drew Hendry
On the issue of arrears, Mr Hendry added: "These numbers reflect the continued uphill struggle people on universal credit face.
"They are forced into debt by default because of the minimum five-week delay, and it is important to remember this five-week clock only starts ticking when their application is live. For many people, it can take weeks even to get their application accepted on the system.
"The almost constant struggle to try to get caught up with bills and pay loans they've had to take out to tide them over the five-week wait for universal credit, takes its toll – both on families and individual mental health and wellbeing."
He added: "It is high time the Tories end their ideological attacks on those most in need of a safety net and scrap the five-week wait once and for all."
A UK Government spokesperson pointed out that Scotland has significant welfare powers and can top up existing benefits, pay discretionary payments and create entirely new benefits altogether.
They added: "With universal credit no one has to wait five weeks for money as urgent payments are available.
"We are wholly committed to supporting the lowest-paid families, which is why we injected over £6.5bn into the welfare system, including increasing universal credit and working tax credit by up to £1,040 a year, as well as rolling out income protection schemes, mortgage holidays and additional support for renters."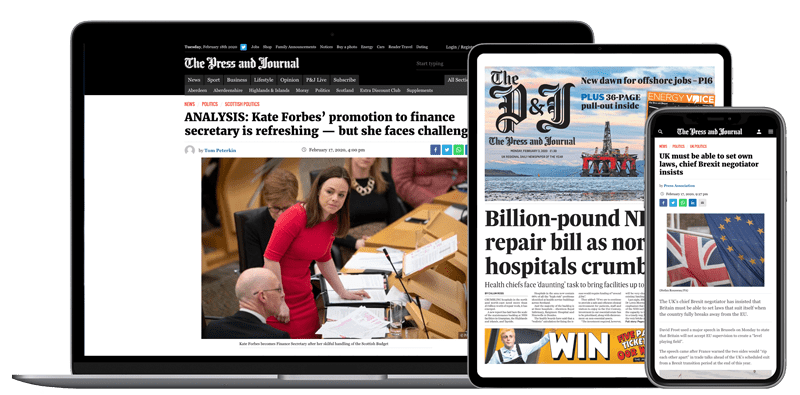 Help support quality local journalism … become a digital subscriber to The Press and Journal
For as little as £5.99 a month you can access all of our content, including Premium articles.
Subscribe