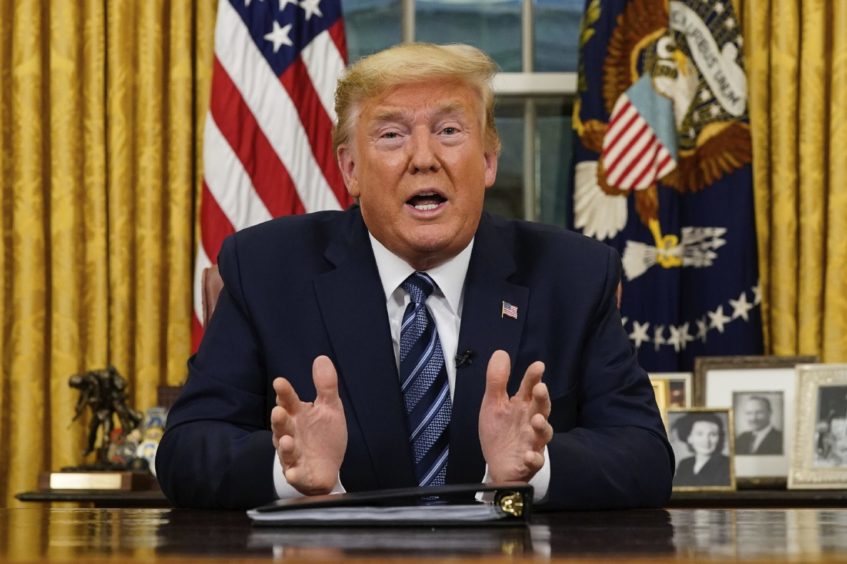 Scottish food and drink exports have been "devastated" by the impact of Covid-19, Brexit and Donald Trump's trade tariffs, industry leaders have said.
The sector has taken an £800 million hit from the coronavirus crisis this year alone and there are now fears a no-deal Brexit in December could snuff out any chance of recovery.
Karen Betts, chief executive of the Scotch Whisky Association, also warned that if President Trump persisted with tariffs on British food and drink exports into next year the industry could lose its foothold in the US.
President Trump imposed 25% tariffs in October in retaliation to the European Union's illegal subsidies to plane-maker Airbus.
Ms Betts told MPs: "The situation is really serious; in the first six months of that tariff being in place, our exports to the US fell by 25%. In April they fell by 47%.
"This US tariff issue is a more strategic threat to the industry than Covid because there's a risk that we lose longer-term market share that takes a very long time to win back."
Here's the exchange, point very well made pic.twitter.com/VWx2xO5XqN

— Dan O'Donoghue (@MrDanDonoghue) June 25, 2020
Turning to Covid-19 specifically, Ms Betts said the industry was already down £190 million in the first few months of this year as a result of the virus.
"Covid has had a serious impact on the Scotch whisky industry across all our markets. Our exports were down 40% in April alone."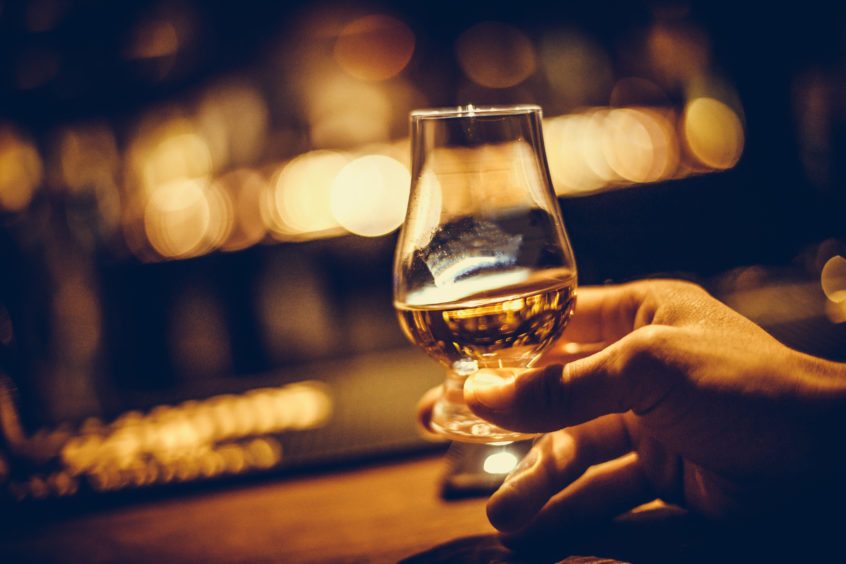 James Withers, chief executive of Scotland Food and Drink, said the crisis has been "devastating" on the industry.
Mr Withers, also appearing before the Scottish affairs committee, said: "Our current estimation is that in 2020 we could lose up to half of our normal export value, so somewhere over £800 million of Scottish export sales could be lost this year.
"That is presuming we're on a trajectory of gradual recovery, so it doesn't factor in any potential return to restrictions."
Mr Withers went on to raise fears that Brexit could well stifle a Covid-19 recovery.
"Of the £1.8 billion of Scottish food exported last year, £1.2 billion went across the water into the European Union, it's 70% of our trade", he said.
"The real fear is that we just start getting into a recovery phase post-Covid, and then face the impact of an effective no deal."
He added: "Brexit was going to be a huge hurdle to be overcome, anyway, if we don't get a tariff-free trading regime on the back of Covid, there's no glossing it, it's a huge concern."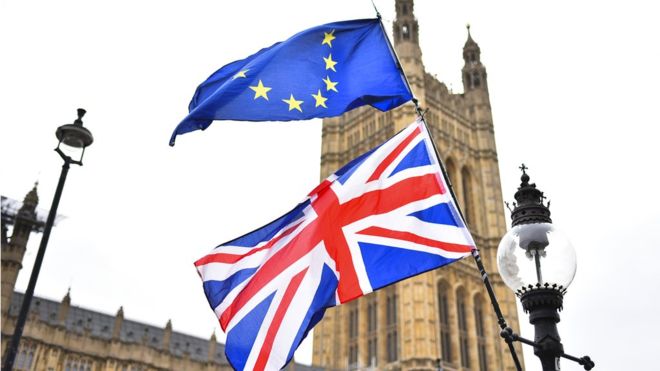 With the UK and Scottish governments focused on the pandemic, Mr Withers said "absolutely zero" discussion with the industry had been had about the impact of no-deal.
"Absolutely nothing has happened for the last four months on Brexit, in terms of preparation, discussions and progress and understanding of what January 1 2021 looks like", he said.
Ms Betts said the Treasury needed to step up to help with the challenges of Covid, Brexit and Trump's tariffs.
"Whenever the Treasury holds a Budget later this year, we think a cut in excise tax is going to be critical to help stimulate consumer spending."
At the close of the committee hearing, Ms Betts also reprimanded MPs for an instruction their officials gave to witnesses to ensure "no children and dogs" disturbed the online session.
"That demonstrated rather a lack of empathy for the position that families are in right now, they might want to rephrase that", she said.