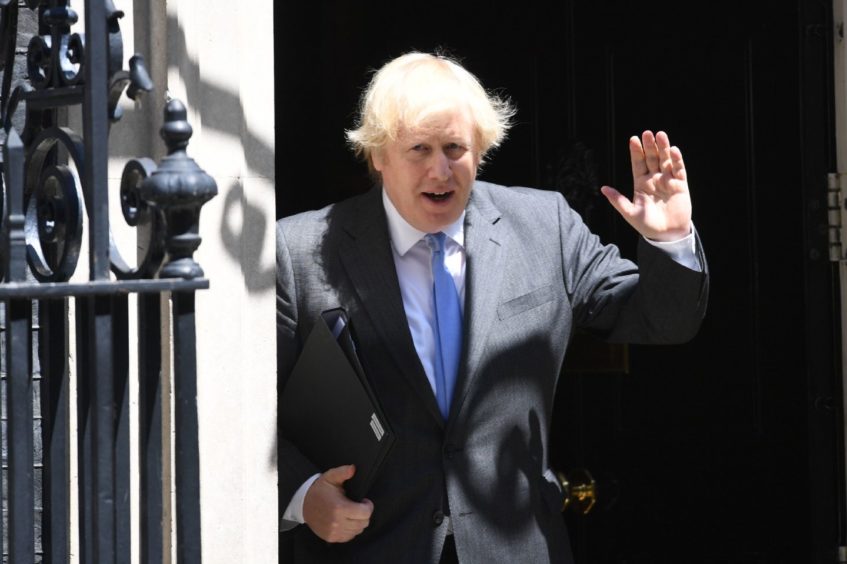 Magic potions and psychic energy, no this is not a seventies prog-rock outfit – this, according to Boris Johnson, is how we will escape impending economic Armageddon.
I jest, of course, the potions and energy were just a couple of Johnson's usual rhetorical flourishes to lift a speech that was light, as ever, on detail.
Mr Johnson told us of his oven-ready Brexit deal last year, this economic rescue plan would appear to be a leftover microwave meal.
The PM, standing behind a lectern in a West Midlands warehouse, promised £5 billion to bring Britain back from the brink.
Is this the same speech that was trailed by Downing Street overnight, in which Johnson was likened to America's Great Depression leader Franklin D Roosevelt, was this plan the equivalent of "the New Deal", as Number 10 suggested? Hmm.
'Project speed', 'jet zero', 'psychic energy', 'superhuman energy', 'magic potion'…is Boris reading from a comic book there? pic.twitter.com/JAjUNCw5nW

— Dan O'Donoghue (@MrDanDonoghue) June 30, 2020
Aside from the fact the "rescue package" is only one quarter of a percent of the annual size of the UK economy and that Roosevelt's New Deal was at least a hundred times that, the money announced is old.
Mr Johnson was merely shuffling the paperwork to bring start dates forward for capital investment, he talked of putting his arms around the economy – but what of sick pay and food parcel provision being wound down, what of the future of the furlough scheme and bailouts for hard-hit industries like hospitality?
The speech was titled "build, build, build", many watching will wonder what Number 10 was building or rebuilding – was it Britain or Boris's image?