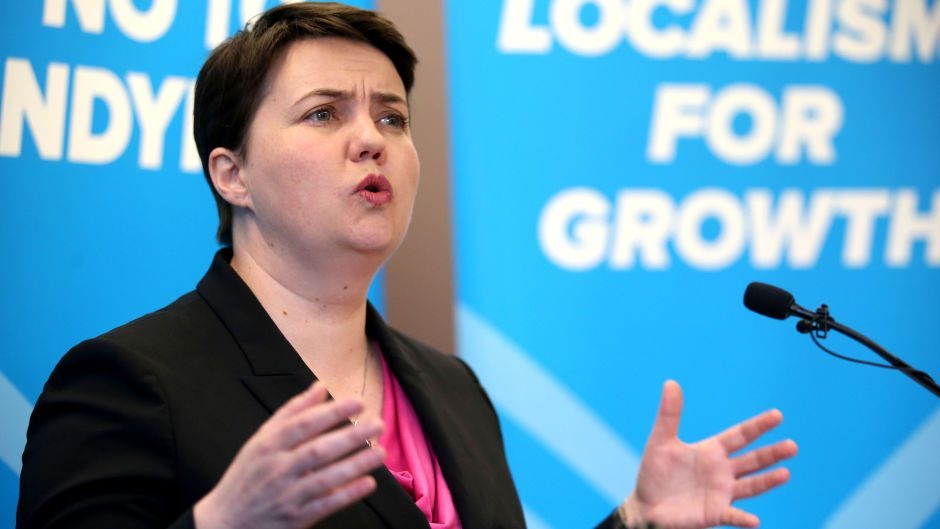 Boris Johnson is expected to formally announce Ruth Davidson's elevation to the House of Lords this week, inviting widespread criticism from Scottish rivals.
The prime minister is believed to have included the Edinburgh MSP alongside a number of other party figures on his long-awaited honours list, which is likely to be published this week.
The reports come in a week when Ms Davidson has been arguing the Unionist camp should have been far more aggressive after the 2014 referendum.
"Mistakes have been made, and one of those was not sticking the boot in after the 2014 referendum", she wrote in The Sunday Times.
SNP constitution spokesman Pete Wishart was in no doubt that Ms Davidson would be using "her ermine boots" to kick the SNP if she was handed a peerage.
He said: "No doubt she'll be using her ermine boots to try to give us a kicking.
"That's obviously been a role carved out for her, this is why Boris Johnson is keen to have her back.
"But, I think she'll find it quite difficult to engage people as a baroness or whatever her title will be.
"She'll find that the people of Scotland are increasingly looking at this absurd institution and deciding that it's got no place whatsoever in our democratic legislature."
He added: "Ruth took the Tories all the way up the democratic hill and as soon as there were signs they would lose members she bailed out in order, it would seem, to secure a place in legislature without having to bother with electoral politics."
Ms Davidson is to stand down at the 2021 Holyrood election but, if she becomes a peer, she could depart from the Scottish Parliament earlier and spark a by-election — or she could hold a dual role until next spring.
Ms Davidson stepped down  from her leadership role with the Scottish Tories last year in order to spend more time with son Finn.
Mr Johnson is believed to have also put forward former chancellors Ken Clarke and Philip Hammond for peerages, alongside England cricket legend Sir Ian Botham.
In an email to peers at the weekend, Lord Fowler, the Lord Speaker, said the prime minister was breaking a cross-party consensus on reducing the size of the chamber.
He wrote: "Clearly any substantial intake of new members will drive us over 800 — perhaps to somewhere near the figures back in 2016, and further away from our aim of a 600-member house."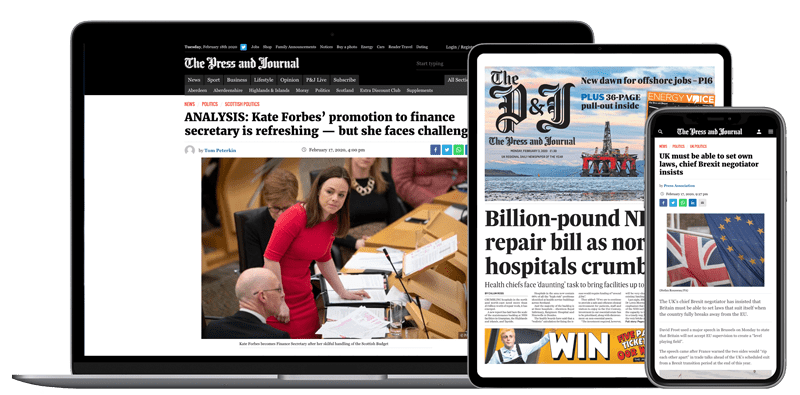 Help support quality local journalism … become a digital subscriber to The Press and Journal
For as little as £5.99 a month you can access all of our content, including Premium articles.
Subscribe