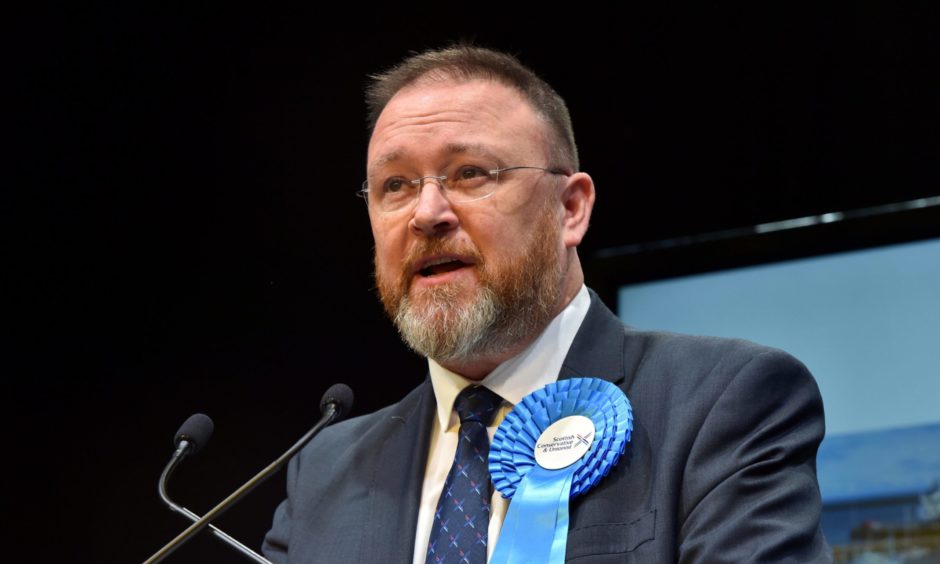 Today the Agriculture Bill returns to the House of Lords. This is a vital piece of legislation which will mean Scottish farmers can flourish outside of the EU.
I urge peers of all political persuasions do the right thing, and back the Bill so our agriculture industry can continue to thrive.
Coming from a farming background myself, I understand the vital importance of this Bill. It will ensure a smooth and gradual transition away from the EU's flawed Common Agriculture Policy (CAP).
The CAP simply pays farmers based on the total amount of land farmed. We are replacing it with a system where farming efficiency and improving the environment go hand in hand, with the Scottish Parliament in the driving seat, deciding how the funds will be awarded to farmers.
I also fully understand the concerns of the many farmers I have spoken to. However, there have been a lot of misleading and alarmist reports claiming that we have chosen actively to reduce food standards. That is categorically untrue.
The amendments to the Bill suggested by the House of Lords were well intentioned but would not have protected food standards.
Instead, they could have placed conditions on imports that don't exist under trade agreements negotiated during our membership of the EU. The proposed changes would have made it very difficult to secure new trade deals.
Chlorinated chicken and hormone-treated beef are not permitted for import into the UK. This is already law. To suggest otherwise is simply scaremongering. The UK is a world leader in environmental and food standards and that will not change.
We already have laws in place to protect our high standards and we have been clear that we will not compromise those standards.
Furthermore, we are agreeing a UK framework on food, feed and hygiene standards, to ensure food production standards are kept at high levels in every part of the UK. This is on course to be agreed by the end of the year.
The importance of boosting trade, while also maintaining high standards, is something which the National Farmers Union Scotland (NFUS) and I agree very strongly on. Our new trade agreements present a major opportunity for Scottish agriculture, driven by the industry's provenance and quality.
We have been very clear in all of our trade negotiations that the UK will not compromise on our high environmental protection, animal welfare and food standards.
To demonstrate this, we have established the Trade and Agriculture Commission, which includes representatives from Scottish agriculture (including the NFUS) who are advising us on maintaining these standards in upcoming trade deals.
I am very proud to champion our great Scottish produce, which is the very best in the world. Our meat, dairy, vegetables, grain and soft fruits are, rightly, much sought after across the globe.
We should also remember that we rely on ingredients that come from other parts of the UK, including England and Wales, and it is together that we are able to produce stunning Scottish and British produce that has such international recognition.
The UK Government is also committed to championing Scottish produce through our UK Geographical Indication (GI) schemes, which are set to launch on January 1, 2021.
Existing UK GIs will continue to be protected under the new UK schemes – this includes Scottish products such as Scotch whisky, Scotch beef and lamb, Orkney cheddar and Arbroath smokies.
Currently, GIs represent about 25% of UK food and drink exports by value. The UK Government has already secured protection for 14 iconic Scottish products in the UK-Japan trade deal.
Agriculture is one of Scotland's biggest success stories, and the UK Government is working hard on free trade deals with countries across the world to open up new markets to Scottish producers.
A great example of this is the UK Government's recent success in securing USA market access for British beef exports for the first time in more than 20 years, following the BSE ban on EU beef.
So, today is a big day for Scottish farmers, and I hope the House of Lords recognises that.
Our farming industry has a bright future outside the EU.
---
David Duguid, Banff and Buchan MP and Scotland Office minister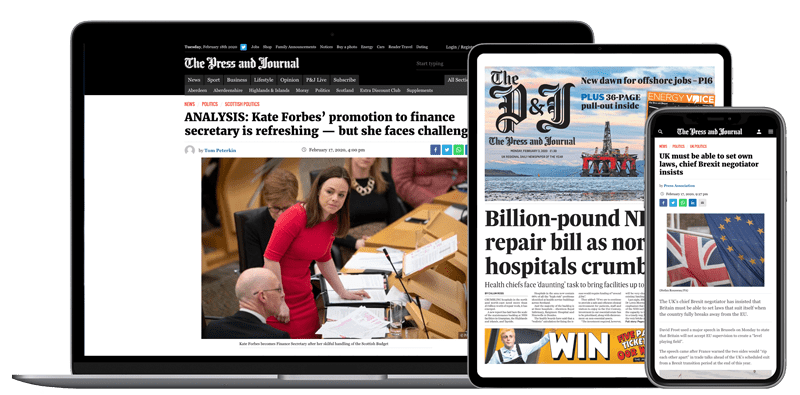 Help support quality local journalism … become a digital subscriber to The Press and Journal
For as little as £5.99 a month you can access all of our content, including Premium articles.
Subscribe