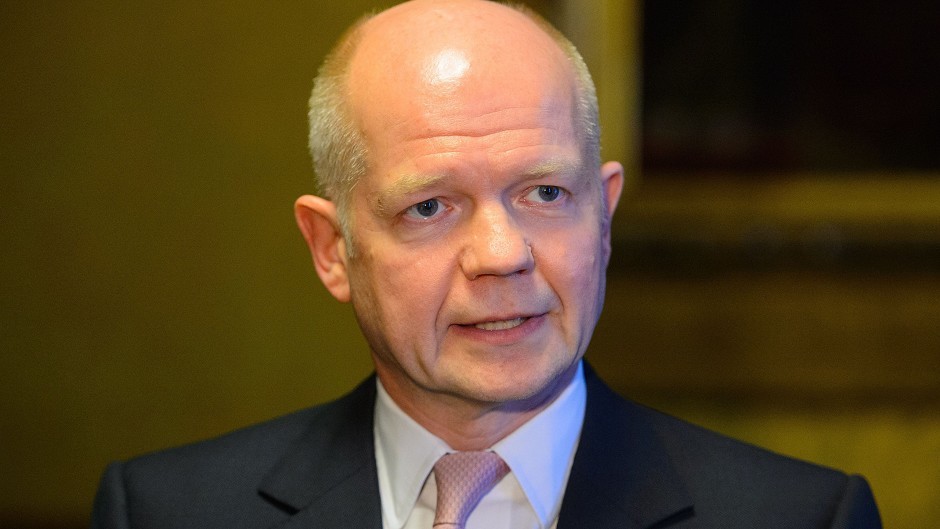 A senior UK Government minister was left embarrassed last night after an attempt to score political points out of the Commonwealth Games backfired.
Foreign Secretary William Hague confidently predicted in Westminster that the Glasgow games next month would witness a "spectacular performance" from Team GB.
He also said it was "another example of how Scotland has the best of both worlds" as a member of the UK.
However, it was quickly pointed out to the former Conservative leader that Team GB does not compete at the Commonwealth Games.
Unlike the Olympics, the four "home nations" of the United Kingdom – Scotland, England, Wales, and Northern Ireland – have traditionally sent separate teams.
Speaking in the Commons, Tory MP Richard Drax had asked what contribution the Foreign and Commonwealth Office (FCO) was making to the preparations, and suggested it was a "prime example of how well we all work together" in the UK.
Mr Hague responded that the FCO was playing a "strong role" supporting the 2014 organising committee.
He said: "Our high commissions across the Commonwealth are also drawing on our contribution to London 2012 to ensure Britain makes the maximum impact from what I am confident will be another spectacular performance from Team GB.
"It is another example of how Scotland has the best of both worlds.
"Scotland is the proud host nation of the Commonwealth Games, but the UK is the host Commonwealth member state. We are working together on this very successfully.
"We are confident that the games will be a success and, of course, together in Team GB we have become a sporting superpower in the world. It is very important that we keep working together on sport."
Sir Menzies Campbell – a past Commonwealth Games competitor – highlighted the error, explaining: "Perhaps I should just remind my right honourable friend that the constituent parts of the United Kingdom compete in their own right: there will be a Scottish team, a Welsh team, an English team and a Northern Irish team."
The former Liberal Democrat leader was a sprinter who captained the Scotland team at the 1966 British Empire and Commonwealth Games in Kingston, Jamaica.