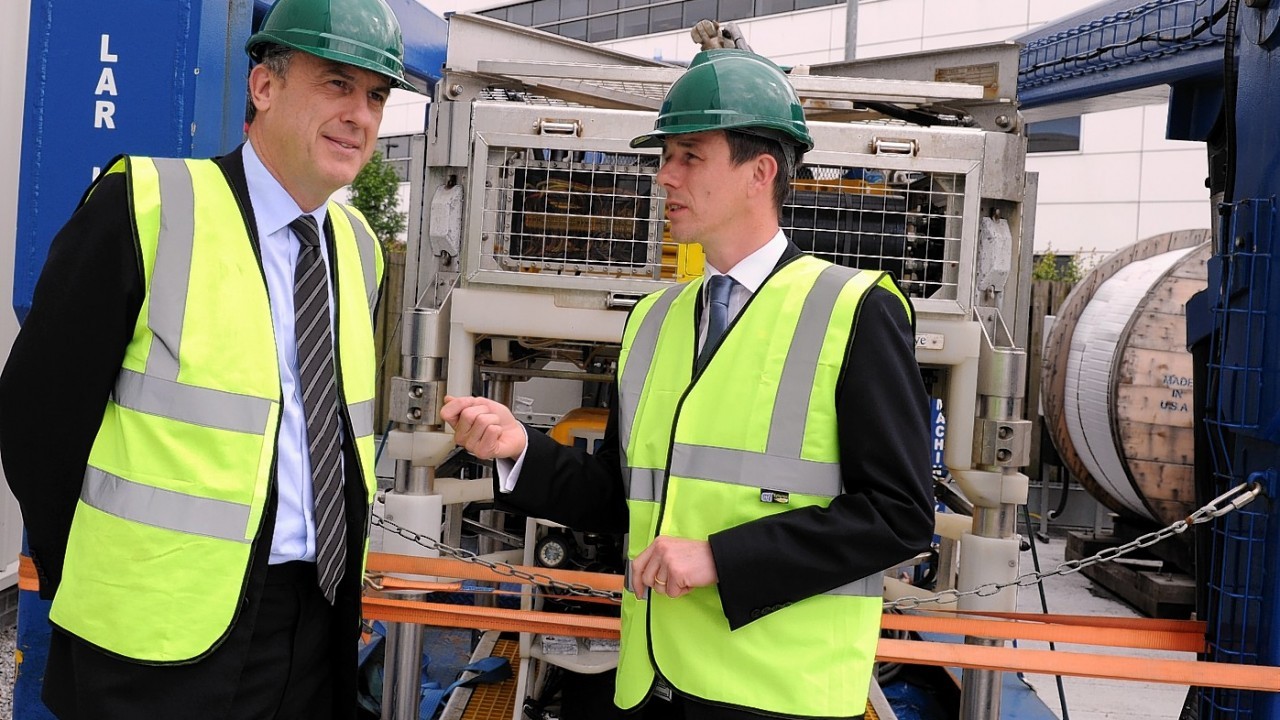 A Foreign Office chief said yesterday that communities must be "vigilant" against the rise of Islamic radicalism among young men in the UK.
On a visit to Aberdeen, Sir Simon Fraser, permanent under secretary and senior policy adviser to Foreign Secretary William Hague, said it was "very concerning" that people were being drawn to extremist groups.
The civil servant met business leaders at the Aberdeen and Grampian Chamber of Commerce last night and visited leading subsea firm Bibby Offshore at Westhill during his trip to the north-east.
He visited just a day after Abdul Rakib Amin, who lived in Aberdeen for a number of years, was identified as one of three militants who appeared in a recruitment video for terror group ISIS.
Sir Simon said: "The situation that we are now living though in Syria and Iraq is a very difficult and dangerous one in the region, and it is becoming clear that it is having a direct potential impact on our own national security.
"There are, it seems clear, a number of young people from this country who have become radicalised, who are participating in these extremists groups.
"That's very concerning, so we need to work hard to know who they are, make sure we are able to prevent the security of our own country being threatened.
"At the same time, we have to try and understand the dangers of radicalisation and we all have to be vigilant in our communities to try to prevent that happening and to give support to people in our own country and to provide the climate in which people are able to develop and flourish here in the UK."
Many people in the local Moslem community have expressed shock that someone who lived in Aberdeen had become involved with ISIS, which has seized control of much of Iraq.
Amin, who was born in Bangladesh, is believed to be in his 20s, but was brought up in the Froghall area of the city and went to secondary school at St Machar Academy.
Sir Simon said: "We are all concerned by the videos that we have seen coming back, most recently from Iraq, and we should take it very seriously, and of course the fact that one of these people has been identified as coming from Aberdeen, if it is confirmed, is a matter of concern.
"It obviously has an impact on the local community and is a reminder to all of us that nobody is immune from these pressures and we need to work together to counter them."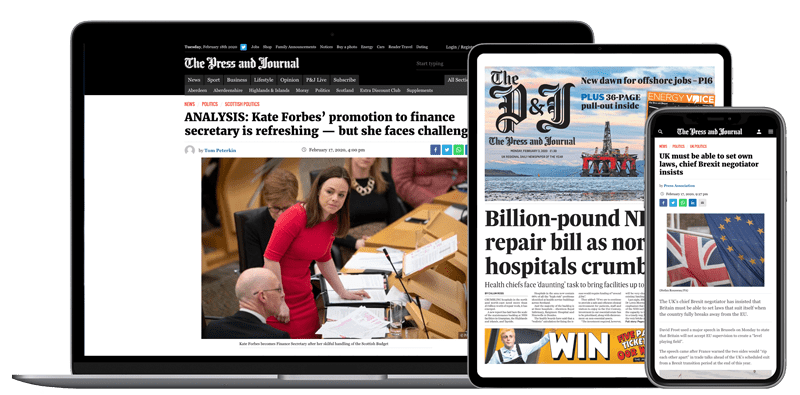 Help support quality local journalism … become a digital subscriber to The Press and Journal
For as little as £5.99 a month you can access all of our content, including Premium articles.
Subscribe