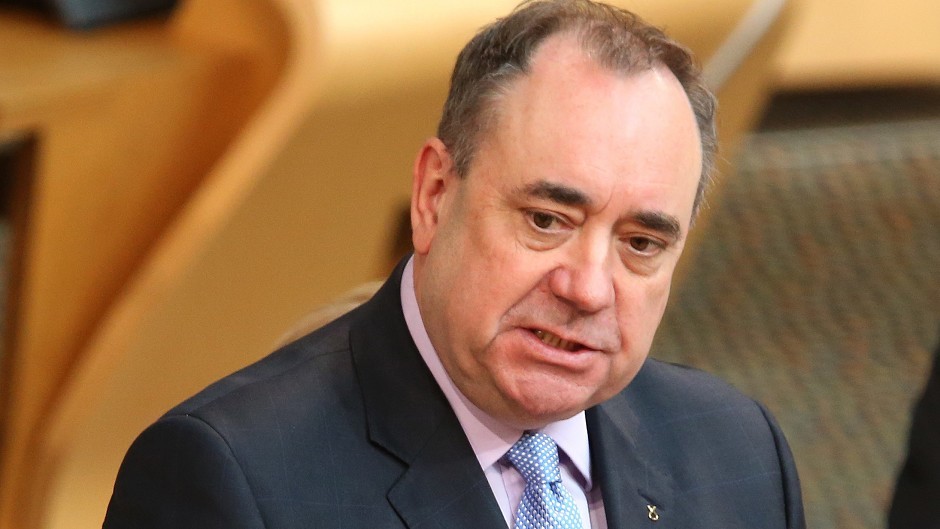 The academic at the centre of the row over the cost of establishing an independent Scotland has now estimated the bill for the first decade would be up to £1.5billion.
Alex Salmond claimed at first minister's questions in Holyrood yesterday that Professor Patrick Dunleavy had been "demolishing" the No campaign in recent weeks.
But the London School of Economics academic also published extended calculations yesterday which were branded a "major embarrassment" to the SNP leader.
The fresh row erupted amid an online debate between the professor and a fellow expert over the costs.
Prof Dunleavy hit the headlines last month when he claimed the UK Treasury "badly misrepresented" his work in a report that said it would cost £2.7billion for Scotland to set up new bodies.
He went further earlier this week and put the immediate set-up costs of independence at just £200million.
The move prompted Mr Salmond to ask Prime Minister David Cameron to call an investigation into the original "grossly misleading claim".
Fellow academic Iain McLean, a politics professor at Oxford University, has since challenged Prof Dunleavy's calculation.
Prof McLean said: "Scotland would not be able to make any changes in tax rates, tax bases, benefit rates, or benefit entitlements until it had transferred all tax collection to Revenue Scotland and set up its own version of the Department for Work and Pensions.
"On any reckoning, the costs of doing these two things dwarf Patrick's £200million."
He put the figure at "probably closer to £2billion than £1billion", saying this was "not big in relation to a lifetime of independence, but nor is it trivial".
Prof Dunleavy responded by suggesting much of it was "a dispute about language" and what is defined as "start-up" costs.
He added that Scotland's voters "can be relatively sure that total transition costs over a decade will lie in a restricted range" from £600million to a maximum of £1.5billion.
Labour MSP Jackie Baillie seized on the new figure, saying: "This is a major embarrassment for Alex Salmond.
"He now appears to be the only person claiming we could leave the UK on the cheap."
A spokesman for Mr Salmond said: "Professor Dunleavy is absolutely clear that so-called 'set-up costs' would be no more than around £200million, a figure accepted by the Scottish secretary – not the Treasury's bogus figure of £2.7billion, which saw Westminster caught red handed trying to cook the books and for which they have still to apologise."