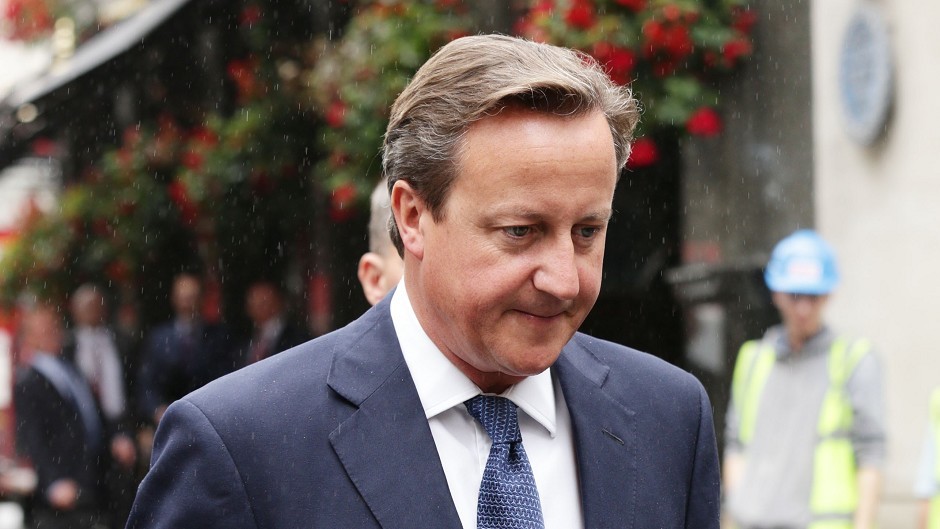 David Cameron and Ed Miliband have dramatically abandoned today's prime minister's questions so they can go to Scotland to try to save the Union.
The surprise move follows a series of shock polls which have left the future of the UK hanging in the balance in the run-up to the independence referendum.
Plans for the trip north were last-minute, with Downing Street having said on Monday that the Conservative leader would not be in Scotland at all this week.
They also followed the unusual sight on Monday of Mr Cameron's predecessor and one-time rival Gordon Brown announcing a timetable for UK Government action on further devolution.
First Minister Alex Salmond claimed the Better Together campaign was in a state of "total disintegration".
In a fresh twist in the increasingly dramatic final stages of the referendum campaign, the three UK leaders issued a joint statement at midday yesterday saying: "There is a lot that divides us, but there's one thing on which we agree passionately – the United Kingdom is better together.
"That's why all of us are agreed the right place for us to be tomorrow is in Scotland, not at prime minister's questions in Westminster."
Asked if the move was a sign of panic in the No camp, and about the security of his own position as prime minister, Mr Cameron said: "I really care about this issue.
"I care passionately about our United Kingdom and I want to do everything I can to put the arguments in front of the people."
As the three Westminster leaders declared their plans, the saltire was hoisted over Number 10 Downing Street.
But even that did not run smoothly, with the Scottish flag initially only making it part of the way up the flagpole before falling down.
Backing the decision to travel north and skip PMQs, Labour leader Mr Miliband said: "This is about the future of our country.
"That is why it is right that tomorrow I am not at prime minister's questions shouting across the dispatch box, but I am in Scotland talking to the people of Scotland, listening to them."
William Hague is due to stand in for Mr Cameron in the Commons.
The prime minister is believed to be going to Edinburgh today, Mr Miliband to Glasgow, and Deputy Prime Minister Nick Clegg to the borders.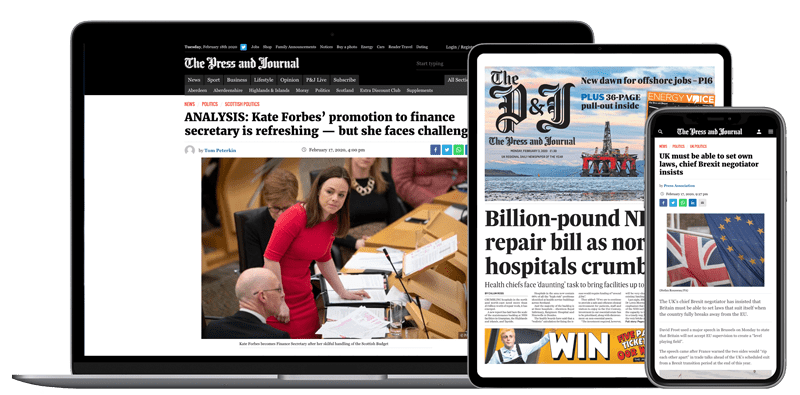 Help support quality local journalism … become a digital subscriber to The Press and Journal
For as little as £5.99 a month you can access all of our content, including Premium articles.
Subscribe