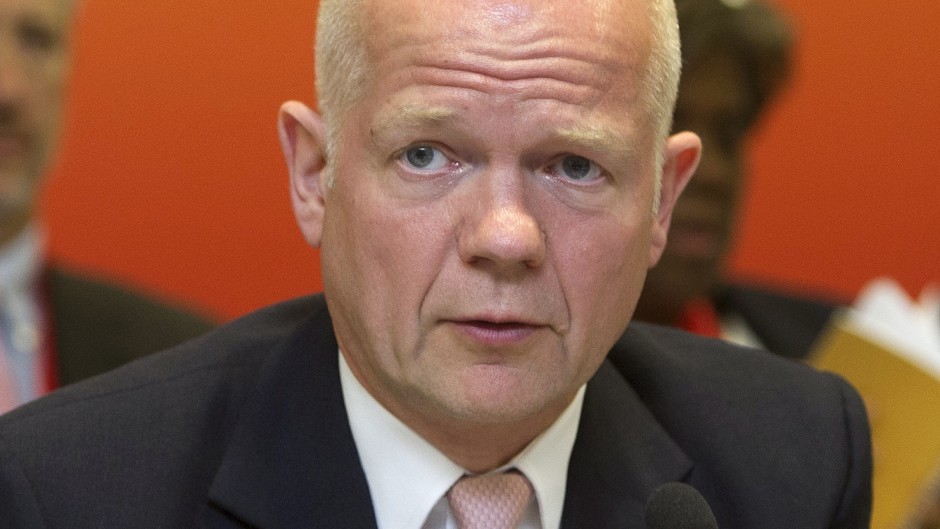 Backbench Conservatives have broken ranks to demand a "new deal" for England – and expressed concerns about plans to give more powers to Scotland.
There were passionate pleas for Scots to back the union from the vast majority of speakers at yesterday's subdued prime minister's questions – led by William Hague and Harriet Harman as the party leaders joined the referendum campaign.
However, some struck a different tone, following pledges to devolve more powers to Holyrood after a No vote.
Tory MP Christopher Chope said: "Since 2012, my right honourable friend and I have been supporting the policy of the government not to offer so-called devo-max as a consolation prize in the event of a No vote in the Scottish referendum.
"If this is no longer the policy of the government, when and why did it change, and what opportunity has there been for this House to express its view?"
Mr Hague, the leader of the House, responded: "It has been the policy of the government for some time to be open to further devolution – I gave examples of what we have done in Wales, for instance, during the lifetime of this government.
"The statements by the party leaders made on this in the last few days are statements by party leaders in a campaign – not a statement of government policy today, but a statement of commitment from the three main political parties, akin to statements by party leaders in a general election campaign of what they intend to do afterwards."
John Redwood, the former Welsh secretary, asked "Assuming there is a no vote in the Scottish referendum, who in the government will represent England in the new devolution settlement?
"Who speaks for England, because we need a voice and a new deal?"
Mr Hague said: "Well, there are many of us. Having represented Yorkshire for 25 years, I can claim to speak for England from time to time – Yorkshiremen are always keen to speak for a far bigger area than they represent.
"All these debates are to be had once the referendum is concluded."