 Military chiefs still have no plans in place for the thousands of personnel and family members in the north and north-east who could be affected by the referendum.
The Ministry of Defence has insisted that it does not know what would happen at RAF Lossiemouth, Kinloss barracks or Fort George if there is a Yes vote.
The SNP has said it would aim to keep all bases open and make an offer to personnel to switch to a Scottish Defence Force.
However, the MoD is not making any contingency plans.
Asked what would happen to the 39 Engineer Regiment at Kinloss, and other personnel in the region, an MoD source said: "There is no-one in this department who could tell you what would happen to these regiments.
"There is no contingency planning for a Yes vote. No-one knows what would happen."
Another source at Westminster said: "Even with Alex Salmond's timetable, there would be time to look at that.
"There would be 18 months. Let's worry about the next 18 hours first.
"These are the questions everyone is hoping not to have to answer."
Defence analyst and author Tim Ripley said: "It's an area of great uncertainty.
"Some of the personnel might like to stay in Scotland, some might not.
"Whether the MoD has written down and created a plan, I don't know. I'm sure people will be sitting around a table thinking about it.
"The fate of 39 Engineer Regiment is just one of many things they will need to think about if there is a Yes vote."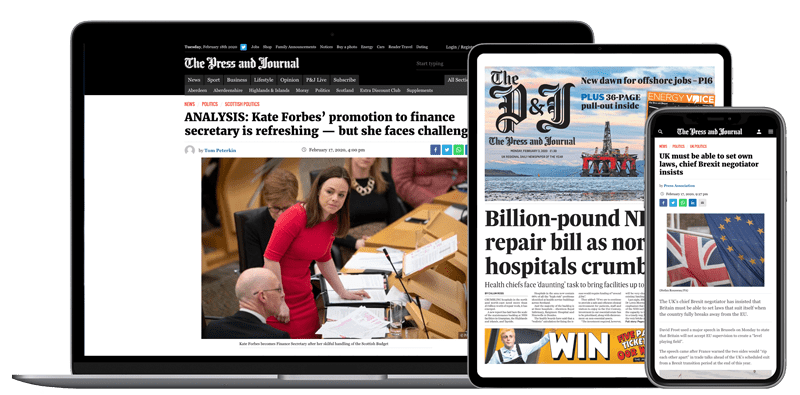 Help support quality local journalism … become a digital subscriber to The Press and Journal
For as little as £5.99 a month you can access all of our content, including Premium articles.
Subscribe