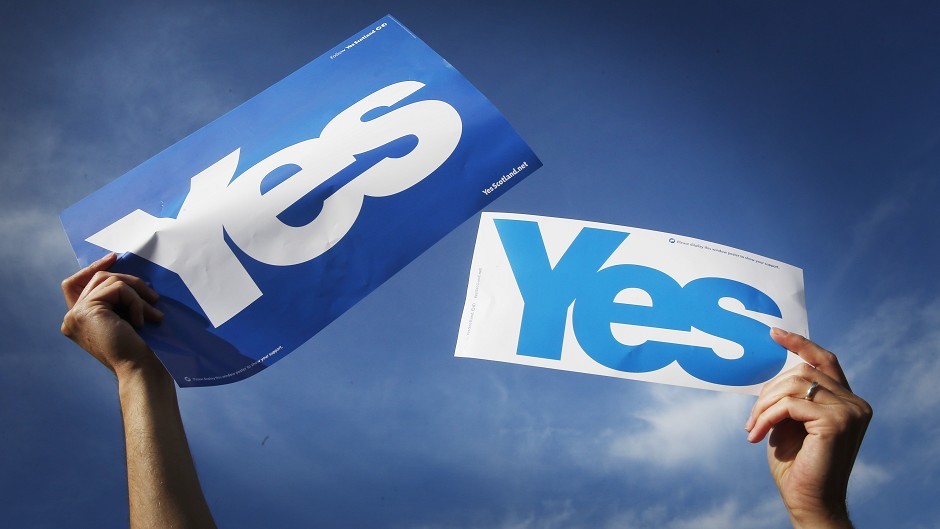 The seeds of the No victory were sown at the very moment that holding a referendum became inevitable.
Its members are unlikely to admit it, but the SNP leadership was caught on the hop by the landslide election victory at Holyrood in 2011.
They had not expected a mandate to hold a referendum so soon, with Alex Salmond having adopted the "gradualist" approach of seeking more and more devolution until independence was the logical next step.
As such, little detailed thinking had really been done on what the prospectus for independence would be.
The timing was not great either, with the economy in the midst of recession, and the eurozone crisis ensuring that it would not be possible to adopt the euro as a currency.
The currency issue would go on to dominate much of the debate, with Westminster's refusal to countenance a sterling union alarming business leaders and ensuring uncertainty remained right up to polling day.
The No campaign successfully played on these doubts, and wider concerns about an independent Scotland's economy.
The decline of North Sea oil and gas – an industry that was once the cornerstone of the nationalist movement – posed further questions, particularly when highlighted last month by Sir Ian Wood in an interview with the Press and Journal's sister website Energy Voice.
The Yes campaign calculated that Labour's working class heartlands would be the key to success, and put significant resources into these areas, with much success, gaining majorities in Glasgow and Dundee.
However, the turnout in these areas was not high enough to be decisive, despite being huge compared to elections.
At the same time, other areas – including SNP heartlands such as Moray, Angus, the Western Isles, the Highlands and the north-east – voted overwhelmingly against independence, perhaps having been taken for granted, or more likely, just more sensitive to the economic concerns.
Importantly, a majority of female voters across the country were also unconvinced of the merits of going it alone.
The Yes campaign can hardly be called a failure, however, having won many new believers with its positive message.
Most unionists would have thought it close to a disaster if they were told a year ago that the final result would be 45-55.
They wanted a much larger margin, with support for Yes ending up somewhere between 30-80% greater than at the start of the campaign, depending on which poll it is compared to.
And in the end, the SNP leaders will almost certainly end up with vastly more powers for Holyrood than they could have hoped for in the weeks before the 2011 election.