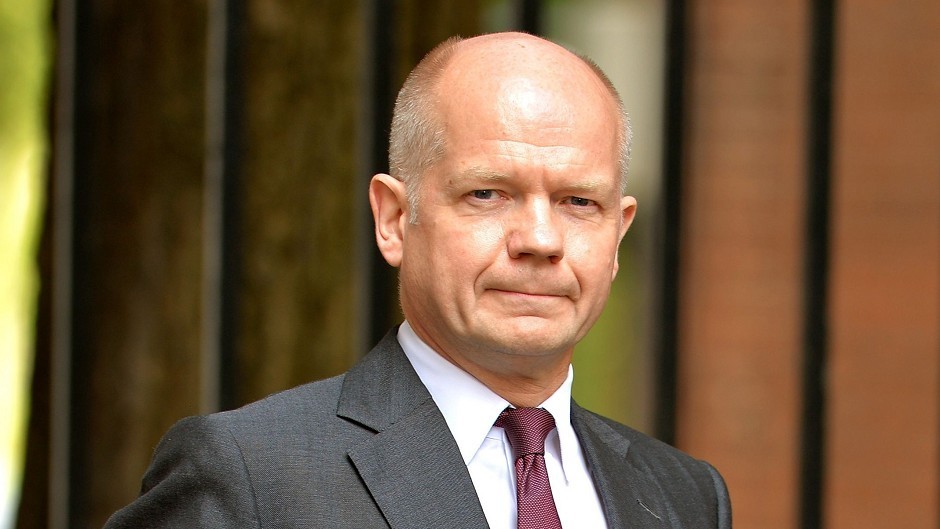 William Hague has promised Scots that devolution in England will not pose "any threat" to the delivery of pledges made before the independence referendum.
The decision by Prime Minister David Cameron to link the issue of English votes for English laws to handing more powers to Holyrood has cast doubt over the plans.
Mr Hague, the leader of the House of Commons, has been given the task of drawing up a plan to tackle the English question.
The Cabinet sub-committee on devolution met for the first time last week – and featured Highland MP Danny Alexander as deputy chairman, as well as fellow Scots Alistair Carmichael and Lord Wallace.
Asked by the Press and Journal yesterday if the pre-referendum pledges to Scotland would be kept, Mr Hague said: "They will be kept. This is not conditional, one on the other, we are absolutely committed to what we said in the referendum, which was a timetable, and that will be stuck to.
"I will be conducting this other work on the issue of English votes in parallel to that, but it's not conditional on that.
"Now the Conservative Party believes that it should be done in tandem, but if other parties do not agree with that then we will have to put it forward at the general election.
"But none of that is any threat to the commitment to Scotland, that commitment will be honoured."
Mr Hague, who delivered his final speech at a Conservative conference yesterday before he steps down at May's election, also played down the rapid rise in SNP membership in the last few days.
He said: "These things often happen actually for all parties when there has been an important moment in politics locally or nationally.
"For instance the Conservative membership in Clacton has gone up since Douglas Carswell defected to Ukip.
"So increased publicity does bring increased party membership."