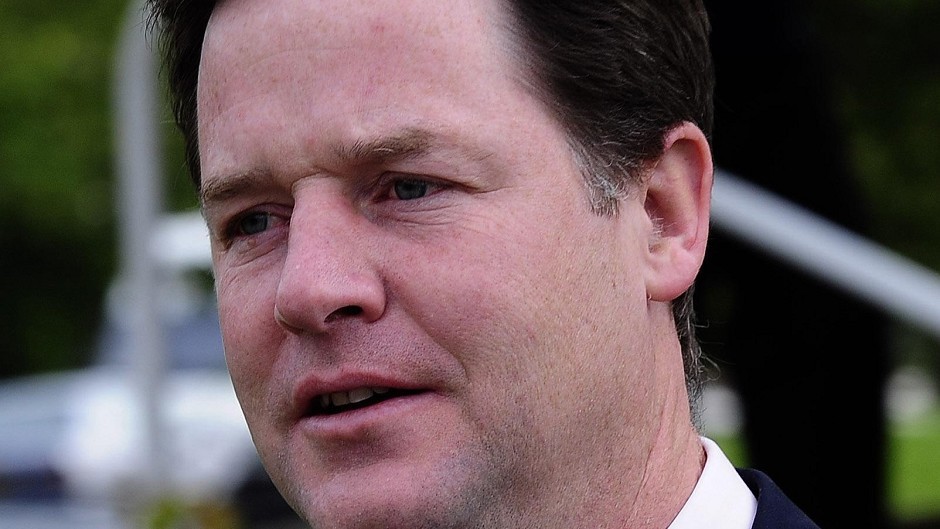 Nick Clegg's final keynote conference speech before the Westminster election received a mixed response.
John Cridland, CBI Director-General, welcomed the deputy prime minister's pledge to eliminate the deficit.
"Growth and opportunity can only be built on sound economic foundations, so the Liberal Democrats should get credit for their role in getting the deficit down and committing to finish the job," he said.
But Harriet Harman, Labour's deputy leader, attacked the Liberal Democrat for propping up the Conservatives.
"Nick Clegg's speech was that of a man trying desperately to justify the decision he and his party took to back the Tories all the way," he said.
"Nick Clegg was right about one thing in his speech: the Lib Dems should be judged on their record. It is a record of broken promises and weakness."
Scottish Secretary Alistair Carmichael, the Lib Dem MP for Orkney and Shetland, hailed the speech.
"He's outlined the priorities I think will strike a real chord, not just here in the conference hall but in homes up and down the country," he said.
Terry Scuoler, chief executive of EEF, the manufacturers' organisation, said the speech was notable for what it did not include – namely membership of the EU and the "thorny issue" of a referendum.
He added: "Business will welcome the commitment to reducing the deficit, balance the books and invest in infrastructure; however, we need to see more detail.
"In particular, we would expect more clarity on whether the commitment to creating a low-carbon economy will also include a matching commitment to ensure companies are not unfairly penalised by increasing the cost of energy or unnecessary red tape."