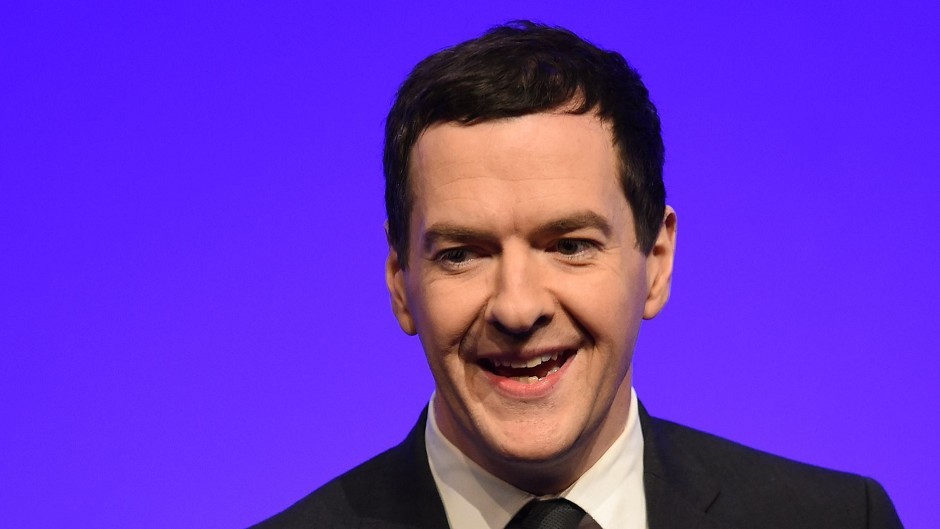 The state of the economy dominated the election campaign yesterday as the parties clashed over living standards and spending plans.
The Conservatives and Liberal Democrats seized on positive growth figures, while Labour and the SNP separately attacked the coalition's programme of austerity.
Chancellor George Osborne claimed an Office for National Statistics assessment that the UK economy grew by 2.8% in 2014 – up 0.2% from earlier estimates – was proof that his long-term economic plan was working.
Lib Dem minister Danny Alexander insisted his party had been "the rock of stability on which this recovery has taken root", and warned that giving sole control of the economy to either Tories or Labour in the May 7 poll would put growth at risk.
But Labour's Ed Balls said it had been "the slowest recovery for 100 years" and that the Tories had failed to deliver the sustained rises in living standards they promised.
The new figures came as Prime Minister David Cameron challenged Labour to spell out its tax plans, warning voters that Ed Miliband's party would "pick your pocket"  if they win power.
Announcing plans to reverse a recent cut in corporation tax, Mr Balls insisted that all of Labour's manifesto pledges would be fully costed and funded, and accused the Conservatives of planning "even deeper cuts in the next three years than we have had in the last five".
SNP Deputy Leader Stewart Hosie, who was campaigning in Kirkcaldy, Gordon Brown's former seat, said MPs from his party would work together with allies such as the Greens and Plaid Cymru to end austerity.
"Austerity is failing on every level and people are crying out for a real alternative," he said.
Plaid Cymru leader Leanne Wood reiterated the message, saying: "We want to end austerity, we want to bring an end to this Conservative government and we want a better funding deal for Wales."
Elsewhere, UKIP leader Nigel Farage used a poster launch in the shadows of the white cliffs of Dover to call for a return to a net migration level of about 30,000 a year.
"I'm saying a net level of about 30,000 a year is roughly what we had for 50 years from 1950 almost until the turn of the century," he said.
"It was a level at which the country was comfortable and that integration was possible and it didn't, crucially, compress the wages, push down the wages of ordinary people."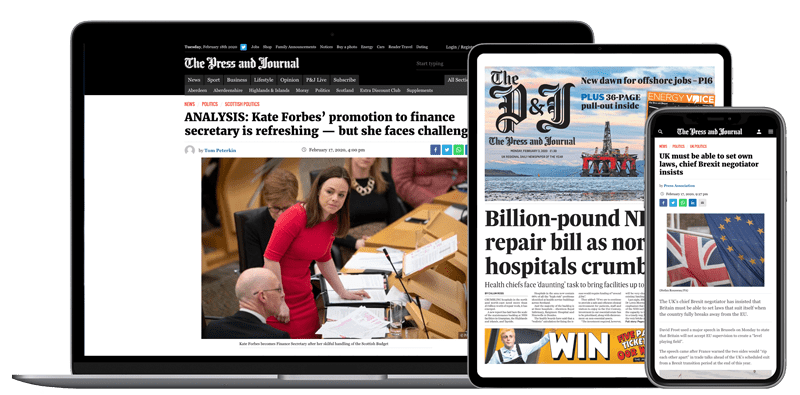 Help support quality local journalism … become a digital subscriber to The Press and Journal
For as little as £5.99 a month you can access all of our content, including Premium articles.
Subscribe