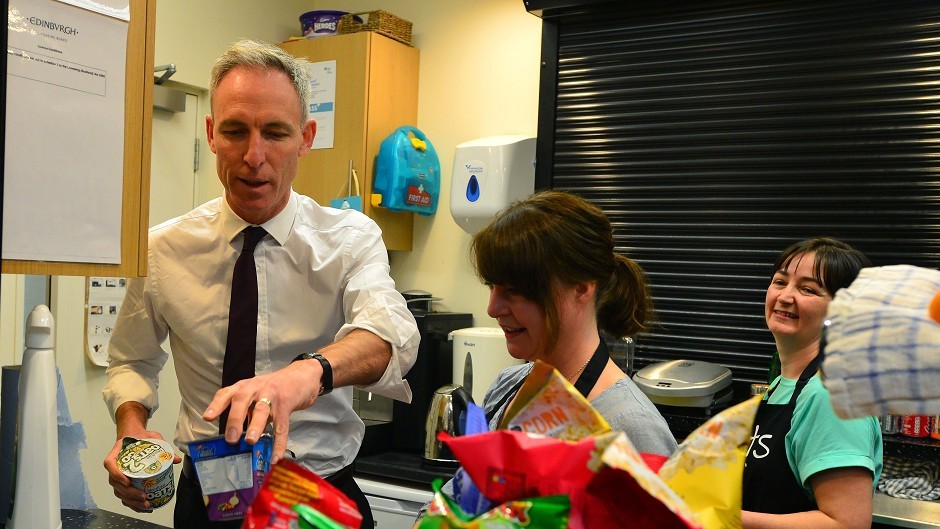 Scottish Labour leader Jim Murphy insisted a vote for any other party will make it easier for the Tories to get back into government heralding another five years of austerity.
While out on the campaign trail yesterday, he insisted that Labour was the only party that can bring about social justice as he pledge to spend £175million to combat poverty.
"A UK Labour government doesn't happen by proxy – you need to vote for it," he said.
"A vote for any other party makes it easier for the Tories to hang on and means five more years of austerity that would be dreadful for Scotland."
Mr Murphy made the comments as he visited a community cafe in Edinburgh, where he prepared a "kettle box" food pack, which is given to those with no proper cooking facilities.
He pledged Labour would scrap welfare reforms known as the "bedroom tax" and would then invest the £35million a year spent mitigating this in Scotland in an anti-poverty fund.
"Labour will abolish the Tories' bedroom tax and we will use the savings to establish a £175million Scottish anti-poverty fund," he said.
"We will drive up living standards by banning exploitative zero-hours contracts, raise the minimum wage and extend the living wage.
"We have a vision for Scotland: A country where people in crisis are supported, not forced to queue for handouts. A country where young people, no matter their background, get every opportunity to succeed. A country where working families prosper.
"We will build the fairest nation on earth. That will start with a UK Labour government in May."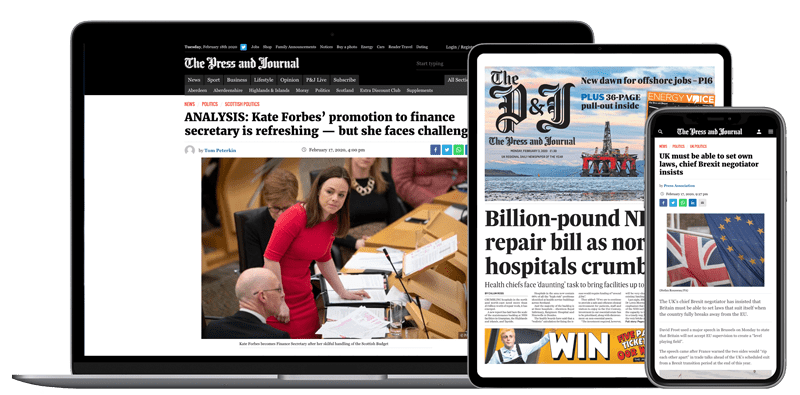 Help support quality local journalism … become a digital subscriber to The Press and Journal
For as little as £5.99 a month you can access all of our content, including Premium articles.
Subscribe