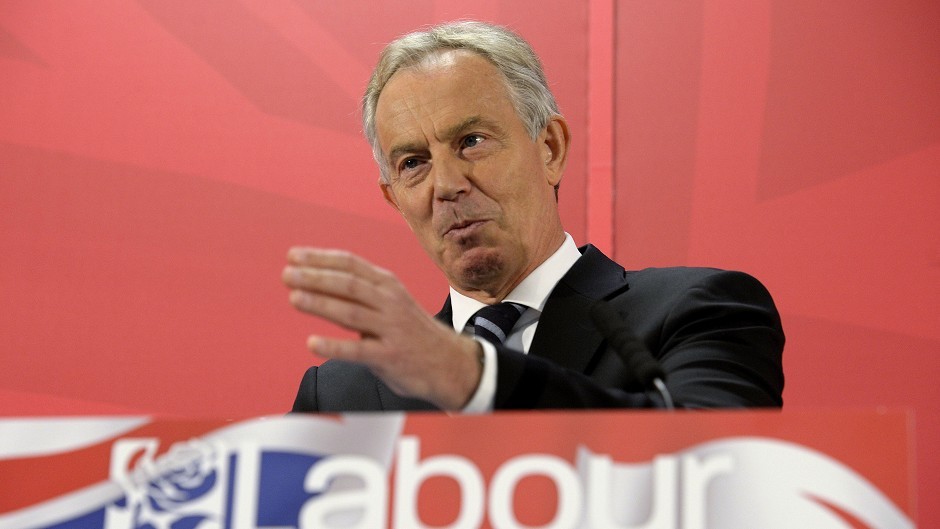 Tony Blair highlighted the SNP surge yesterday as he warned that an EU referendum could similarly let the "genie out of the bottle".
The former prime minister claimed that nationalism was a "powerful sentiment" and gave the UK a "near death experience" during the Scottish independence vote.
The SNP responded by insisting that Labour candidates would be "horrified" by Mr Blair's intervention, because of his "toxic legacy".
Mr Blair, who led the country from 1997 to 2007, focussed on the impact of Conservative plans for an in-out referendum on the EU as he made his first major intervention in the election campaign yesterday.
In a speech in his old Sedgefield constituency, Mr Blair raised the Scottish referendum several times to underline his claims, and attacked the SNP.
The former Labour leader said: "We have just been through the near death experience for the UK of the Scottish referendum.
"The day was saved, but almost half the Scottish people voted to break up a partnership which has served all the nations of the UK well for over 300 years."
Highlighting the oil price collapse, Mr Blair said: "The reality is that had Scotland voted to exit the UK it would now be in economic trauma, trying to negotiate its currency against a backdrop of the sliding global devaluation of oil related economies."
However, with polls suggesting Labour faces huge losses at the hands of the SNP next month, Mr Blair cited the rise in support for the Nationalists as another reason to avoid an EU vote.
He said: "Nationalism is a powerful sentiment. Let that genie out of the bottle and it is a Herculean task to put it back. Reason alone struggles.
"The referendum on Europe carries with it the same risk."
Prime Minister David Cameron responded, saying: "Tony Blair and Ed Miliband don't think we should trust the people and I completely disagree.
"I think the British people deserve a say about Europe."
Angus Robertson, SNP election campaign director, said: "Labour candidates across Scotland will be horrified at Tony Blair's intervention – his appearance simply reminds people of his toxic legacy of the illegal invasion of Iraq, starting the process of health privatisation with foundation hospitals, and breaking his promises by imposing tuition fees and top up fees."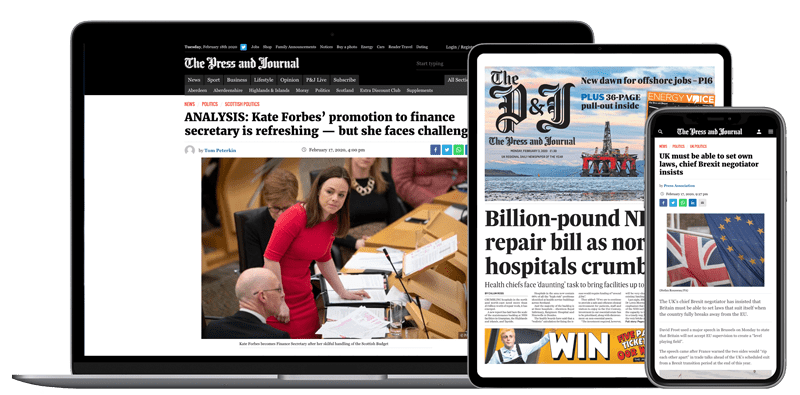 Help support quality local journalism … become a digital subscriber to The Press and Journal
For as little as £5.99 a month you can access all of our content, including Premium articles.
Subscribe