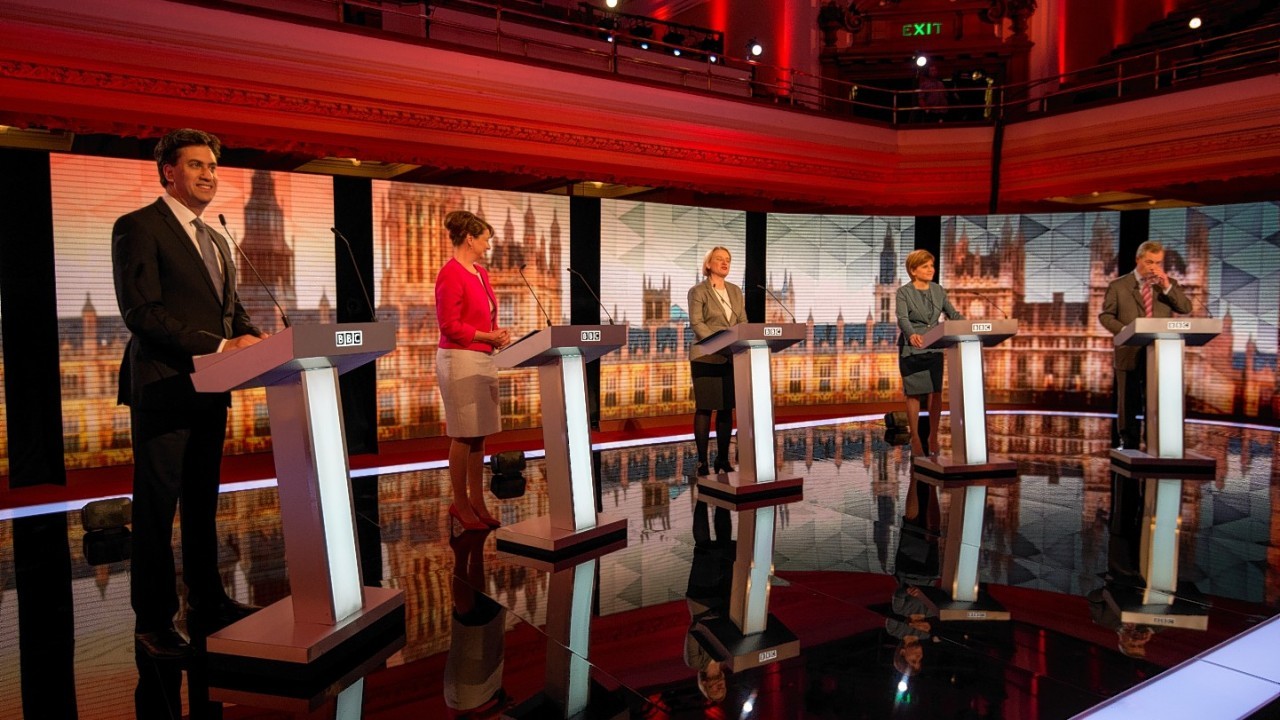 Both the Scottish National Party's Nicola Sturgeon and Plaid Cymru's Leanne Wood denounced the Conservative proposal to extend the right to buy to housing association tenants.
Ms Sturgeon described the policy as "one of the worst ideas I have ever heard" and insisted Right to Buy was "a policy that has had its day", while Ms Wood said the Tory proposal was "one of the worst policies I can think of if you are thinking about reducing homelessness – this will increase levels of homelessness and that's not on".
Mr Miliband said he was not opposed to Right to Buy in principle, but added: "I don't thing the Tory plan works because there is no money for it. All it will mean is the social housing stock being watered down and fewer homes to rent."
But Ukip leader Nigel Farage said other leaders showed "a remarkable lack of comprehension" of the laws of supply and demand in housing, arguing: "A rapid rise in population due to open door immigration … has directly contributed to the housing crisis.
"If you have net migration running at 300,000 a year, that's 300,000 people who need somewhere to live."
Mr Farage risked alienating the audience in Westminster's Central Hall, as he protested they were "a remarkable audience even by the left-wing standards of the BBC" after some of his comments about pressure on housing due to immigration were greeted with mutters.
Presenter David Dimbleby intervened to say: "This audience was carefully chosen by an independent polling organisation to represent the balance between all parties."
And Mr Miliband gave the Ukip leader the advice: "It's never a good idea to attack the audience."
Mr Farage retorted: "The real audience are sitting at home."
Ms Sturgeon won loud applause as she urged Mr Farage to "put the bogeyman to one side", telling him: "We have a housing crisis across this country. You know what, Nigel Farage? It isn't caused by immigrants. In your world every problem is caused by immigrants."
Green leader Natalie Bennett said: "We have had a market-led housing policy over the last decade or more that hasn't delivered homes. That's why we need to build homes for social rent."
Mr Miliband told Mr Farage that quitting the EU would be "a disaster for our country, a disaster for jobs, a disaster for our economy".