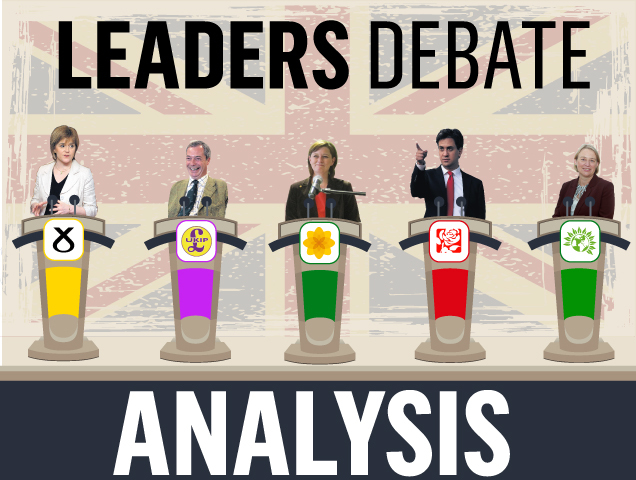 Following this evening's BBC Leaders Debate, our Westminster correspondent, Callum Ross, rates the performance of each of the five leaders.
The result make for good reading for the SNP and Labour but there will be disappointment for Nigel Farage and UKIP.
Ed Miliband – 8/10
The Labour leader was facing a tricky night as the other four were all seeking to win votes from his party, but he survived the onslaught, and rarely lost his focus or temper. He will have done his chances of winning the keys to Number 10 more good than harm by his performance, and that was not guaranteed at the start of the night.
Nigel Farage – 4/10
The Ukip leader made an ill-advised attack on the audience, who often did not react positively to his views. The other four also ganged up on him over his immigration policies. He will hope many watching at home will believe that he was only saying what they were thinking.
Nicola Sturgeon – 8/10
The SNP performed well again, better than in the Scottish leaders debates. She may not have delivered as dominating a performance as in the first UK debate, but was not far off, using her experience to repeatedly win audience applause and land blows on Ed Miliband and Nigel Farage.
Leanne Wood – 5/10
The Plaid Cymru leader spoke passionately again on immigration and ending austerity, but was not on the same level as her performance in the last UK debate, or that of her friend Nicola Sturgeon.
Natalie Bennett – 6/10
The Green Party leader was more assured than she has been of late, giving a moving speech on why she moved to the UK as an immigrant. By no means the worst this time.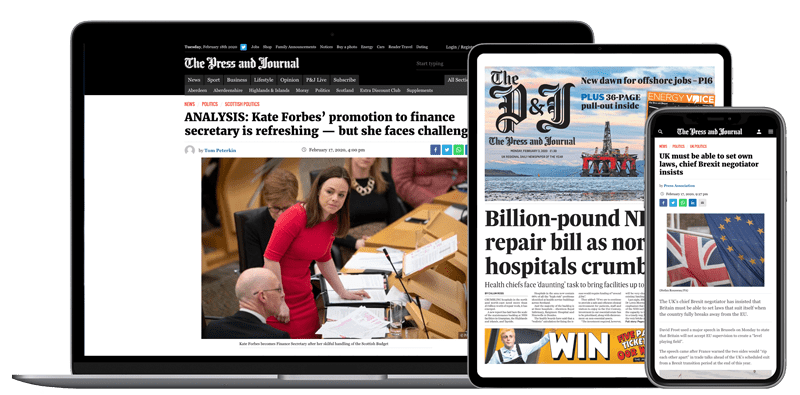 Help support quality local journalism … become a digital subscriber to The Press and Journal
For as little as £5.99 a month you can access all of our content, including Premium articles.
Subscribe