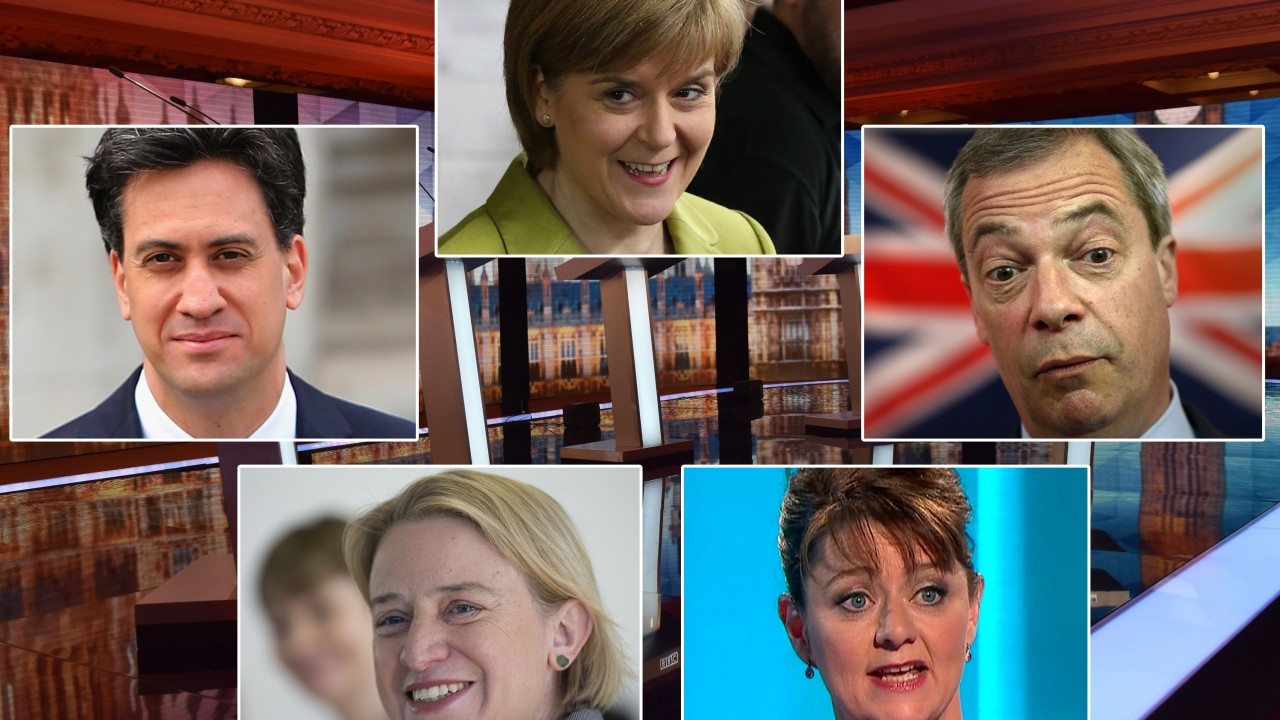 Ed Miliband emerged unscathed from the latest TV election showdown as Nicola Sturgeon put in another strong performance in front of a UK-wide audience.
Five opposition leaders went head-to-head in "the challengers" contest, three weeks before the country goes to the polls on May 7.
Prime Minister David Cameron was missing after agreeing only to take part in one direct confrontation with Mr Miliband, while Liberal Democrat leader Nick Clegg claimed he had been excluded.
The Labour leader attacked Mr Cameron, saying it was like applying for the job of prime minister but failing to turn up for the job interview, while Ms Sturgeon branded it a "disgrace" that he was not there to defend his record.
All you need to know from tonight's debate
Ms Sturgeon was widely perceived to have won the first and only seven-way UK leaders debate on April 3 and, although she came under more pressure during subsequent showdowns in Scotland, repeatedly won applause again.
Mr Miliband had been criticised for failing to focus his fire on the SNP leader during the first contest, and was facing a difficult task with the four other panellists all seeking to win over Labour voters.
The prospective prime minister looked confident and rarely flustered, and attempted to scrutinise SNP plans for full fiscal autonomy and the "black hole" he claims it would create.
But at times it felt like Mr Miliband and Ms Sturgeon were conducting surprisingly good-tempered power-sharing negotiations on the stage, cutting over the other three to speak to each other.
The SNP leader said Ms Sturgeon said that as long as Scotland was part of the UK, her would "work constructively" with other parties in Westminster to deliver "progressive change for people across the UK", but that she wanted a real vision, not Labour's "pretend alternative to austerity".
Mr Miliband said that "we need to change our country", but cautioned: "I am going to reject ideas you will hear tonight that will hurt working families, like taking Britain out of the EU or breaking up our United Kingdom,"
Turning to Ms Sturgeon later, he added: "Let's not pretend there's no difference between me and David Cameron. You know very well there's a real difference, Nicola."
The first minister won applause as she hit back: "I don't say there's no difference between Ed Miliband and David Cameron, I say there's not a big enough difference between Ed Miliband and David Cameron."
Just hours before the debate, Nigel Farage had been boosted after Ukip was handed a £1million donation from newspaper owner Richard Desmond.
In his opening remarks he paraphrased former Conservative leader Michael Howard's 2005 slogan "Are you thinking what we're thinking?", with the claim: "I'm the only one saying what you at home are thinking".
But the Ukip leader fell out with the 200 voters watching in the studio after they reacted badly to his claim that social housing should be for UK nationals only, branding it a "remarkable audience" that was "left-wing even by the BBC's standards."
Plaid Cymru leader Leanne Wood focussed on similar issues as her friend Ms Sturgeon, attacking austerity and Ukip's immigration policies.
She said that voters were "seeing through the austerity myth", and that "Cuts are a choice. Austerity and the old politics are not inevitable."
Green leader Natalie Bennett delivered a more assured performance than in the first debate, speaking passionately about why she chose to become an immigrant to the UK from Australia, and the renewal of Trident.
She urged the audience to "challenge the establishment and vote Green".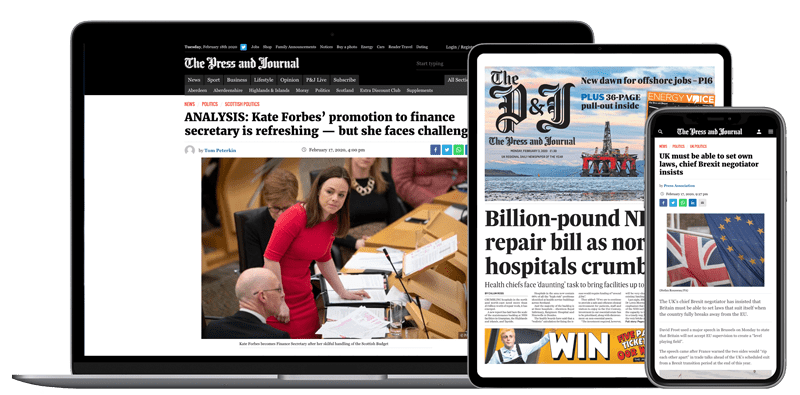 Help support quality local journalism … become a digital subscriber to The Press and Journal
For as little as £5.99 a month you can access all of our content, including Premium articles.
Subscribe