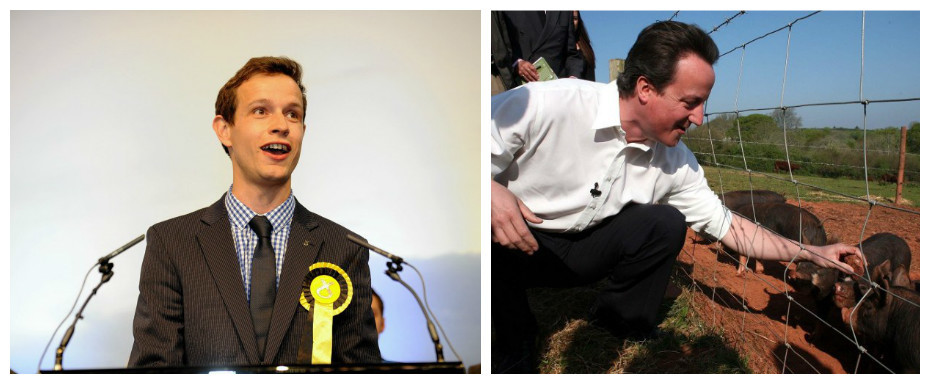 Aberdeen MP Callum McCaig took social media by storm  today after cracking a joke at Prime Minister's Questions (PMQs).
The Aberdeen South MP's use of the phrase "a pig in a poke" while questioning David Cameron about apprenticeships was received with sniggers throughout the Lower House.
Not a politics guys, but love this 'pig in a poke' video #PMQs @callum_mccaig @David_Cameron ttps://wp.me/p6iyDT-xJ8 pic.twitter.com/jKAUMKOkSn

— Callum/MainDrain (@Callum1787) October 14, 2015
Mr McCaig's 'pig in a poke' (which means something is sold or bought without the buyer knowing its true nature) comment, comes just weeks after allegations were made in a new book by the billionaire nom dom and former Conservative Party treasurer Lord Ashcroft.
The book alleges that Mr Cameron took part in a perverse university initiation ritual which involved him inserting "a private part of his anatomy" in the mouth of a dead pig.
Mr Cameron has refused to comment in any way regarding the unsubstantiated claims.
Mr McCaig's remark during today's PMQs has been widely discussed on social networking since.
Whilst many were entertained by his jibe at the Prime Minister, some questioned its relevance.
Here's some of the best reaction online:
https://twitter.com/bravemany/status/654257704492470272
This could be it… this could be the day we get #MonTheMcCaig trending… @callum_mccaig #Aberdeen #PMQs

— Cat Mackenzie (@CatMackenzie7) October 14, 2015
@callum_mccaig Should definitely get an award for 'comment of the day' for #PigInAPoke at #PMQs …LOVE IT!! ..gaun yersel that laddie!!

— Gillian🦄 #CyberMidge 🏴󠁧󠁢󠁳󠁣󠁴󠁿 (@GillianSproule) October 14, 2015
Ashcroft's book Call Me Dave: The unauthorised biography of David Cameron, published on  October 12, has been criticized for containing content which lacks evidence.
In addition to this, some commentators believe Ashcroft is publishing the book to tarnish David Cameron's reputation.
The book triggered the "Piggate" scandal with an allegation that a photograph exists which shows Cameron putting "a private part of his anatomy" into the mouth of a dead pig's severed head, which was positioned in the lap of another man.
No such photograph has emerged.