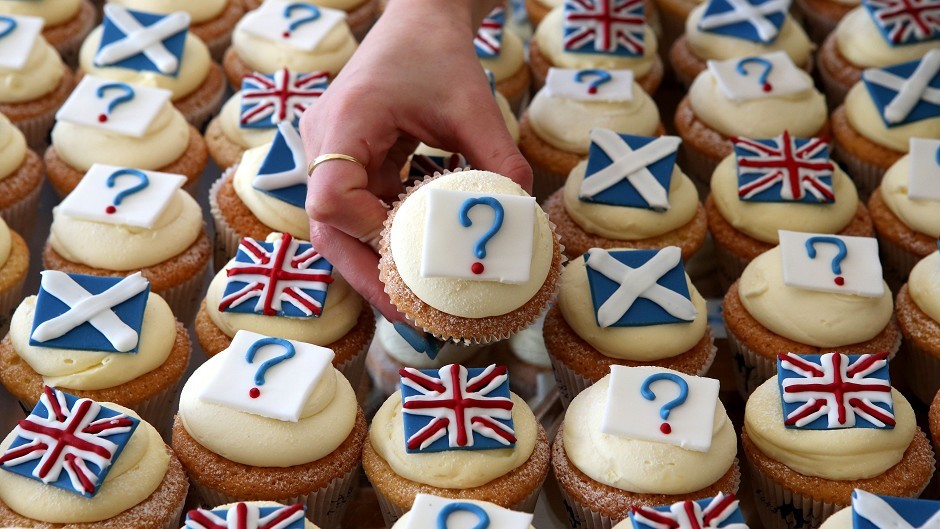 The president of the CBI will vow today that the recent row over its campaign against independence would not stop the business group raising questions "without fear or favour".
Sir Mike Rake will say in a speech to the organisation's annual dinner that the independence referendum is one of three key political "risks" for business.
The two others he will identify are the "uncertainty" caused by the debate over Britain's membership of the EU, and next year's UK general election.
The remarks about the referendum follow a row last month after several groups quit the CBI in the wake of its decision to officially register with the Electoral Commission as an opponent of Scottish independence.
Sir Mike will say: "The CBI has the right and duty to ask the difficult questions about issues which affect our members' interests and this country's economic future.
"And we will continue to do so, without fear or favour.
"Because in the context of the possible break-up of the United Kingdom, there's a lot at stake – directly and indirectly.
"After more than three centuries of working together and respecting our individual cultural differences, we have significant common economic interests.
"We should have no fear of drawing strength from the deep stake we all have in our union."
Several Scottish universities, quangos, the Law Society of Scotland and two businesses – Aquamarine Power and Balhousie Care Group – left the organisation in the wake of its registration decision last month.
A spokeswoman for the pro-independence Business for Scotland group said: "The CBI's reputation has already been permanently damaged by its 'no' campaign, which has led to the withdrawal of membership by more than 20 Scottish organisations.
"As CBI membership declines, that in Business for Scotland is increasing by the day and now stands at just under 2,000 people."