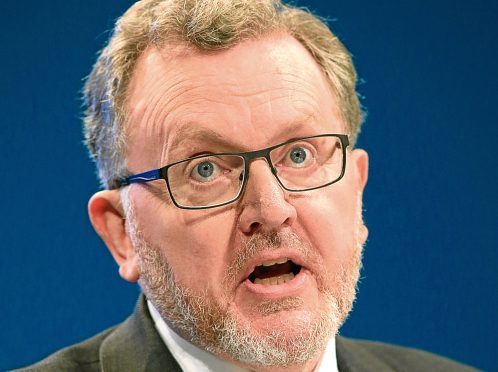 Secretary of State for Scotland David Mundell admitted the current Brexit legislation needs amendment to properly respect the devolution settlement.
The move comes after a Westminster debate where MPs from across Labour, Lib Dems and the SNP accused the Conservatives of "trampling over devolution". The row is focused on plans to bring powers over devolved issues like fishing and farming back to Westminster before handing them to the devolved administrations.
The plans have been described as a "power grab" and even Scottish Conservatives have said they are unhappy at the current form of clause 11 in the Brexit Withdrawal Bill, although they voted down attempts to change the bill at this stage. Now, Mr Mundell has told MPs at Scottish Questions changes would come but not until the report stage.
Shadow Scottish Secretary Lesley Laird asked why his group of Conservative MPs voted down amendments, despite agreeing changes were needed.
She said: "Throughout Monday's debate his Scottish colleagues acknowledged there were deficiencies in the bill. Will he tell us why they voted for the bill to be passed unamended when they all knew it was flawed?"
Mr Mundell replied: "The bill is going to be amended not at the behest of the Labour Party's incoherent approach or the Scottish National Party's nationalist approach, but because Scottish Conservatives have tabled practical amendments."
He later added: "The answer is that it will happen at the report stage. The committee stage is about listening and adapting to issues that have been raised.
"We have listened to my colleague and we will bring amendments forward to clause 11."