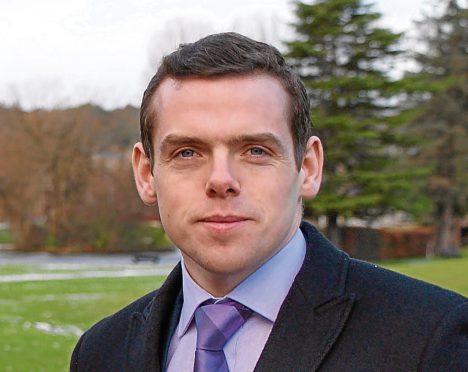 It would be cheaper to fly home than get Christmas gifts delivered to family in Moray due to outrageous delivery charges, MPs have heard.
Moray MP Douglas Ross highlighted over-the-odds charges in a Westminster debate he secured as part of a cross-party campaign to crack down on cowboy delivery companies.
Mr Ross said rip-off charges have led to some of his constituents buying items from Spain and Germany to avoid the inflated fees.
"This despicable practice of hiking up prices to deliver to mainland UK has been going on for too long and people are fed up," he said.
"We are part of the mainland UK here in Moray and delivery companies are just putting on a surcharge without proper investigation.
"I have already received a firm commitment from the minister that she would do everything she could to end the problem and the debate today has seen firm evidence from all parties, which should enable the Government to act."
Business minister Margot James has set up a UK Government review into the issue, which may lead to legislative change.
MPs from across Scotland took the opportunity to flag up constituents' tales of delivery charge woe.
Orkney and Shetland MP Alistair Carmichael highlighted an "Orkney cabinet", sold by a company that would only give free delivery to mainland UK.
And Inverness MP Drew Hendry said the biggest mystery in the Highlands was not whether or not the Loch Ness Monster existed but how Inverness was "somehow not on the UK mainland".