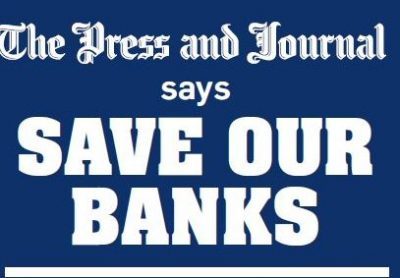 An early day motion to halt rural bank closures will be tabled in the Commons by Caithness, Sutherland and Easter Ross MP Jamie Stone.
Signing up to the Save Our Banks campaign, Mr Stone said banking access was essential to people in his constituency.
Going online or using post offices were inadequate, Mr Stone said, as these services are not able to cope with demand.
He said: "The next step for me is to table an early day motion.
"This will seek to halt rural bank closures and consider steps to help high street banks combine together to offer genuine local bank access.
"The presumption should be for a bricks and mortar branch – people should not have to queue outside in the rain.
"Where this is impossible, a combined banking system should be considered."