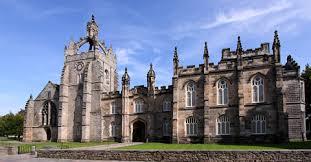 Calls have been made for the UK Government to include Aberdeen University in an immigration pilot to ease visa rules for postgraduates.
Businesses have raised concerns that they are being deprived of a pool of highly skilled academics potentially working for them due to the need to wait for a work visa after completing their studies.
International students in the UK currently need to wait until they have their degree before applying for a work visa but under the pilot can switch over as soon as they have finished their course.
The government pilot is currently being carried out across 23 universities, including Edinburgh and Glasgow, and Conservative MP Ross Thomson has called on the new Immigration Minister Caroline Nokes to extend the scheme to Aberdeen.
"While we all welcome the overdue decision to include Scottish Universities, only two were chosen," he said. "This region's energy industry and wider local economy depend heavily on the expertise of international graduates and the contribution they make.
"Professor Sir Ian Diamond, the university principal has recently written to myself and others on the matter. He is naturally concerned about the impact on the university's ability to remain competitive in what they offer for students undertaking taught Master's courses.
"Flourishing universities are a vital part of a wealth creating economy – this is the case in Aberdeen as much as it is in Glasgow and Edinburgh – so I would urge you to extend the scheme to include the University of Aberdeen at the first available opportunity."