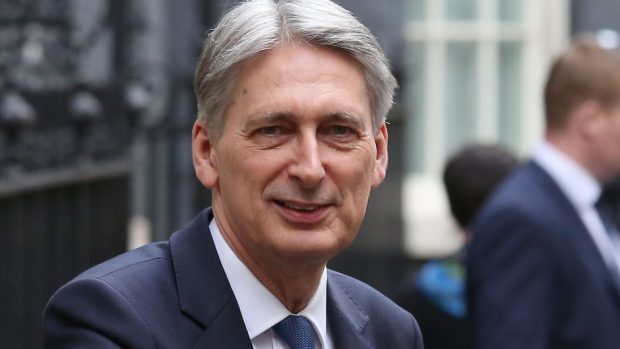 Chancellor Philip Hammond is not expected to put up oil taxes in the Budget, The Press and Journal can reveal.
A senior Tory source described feeling "confident" that there would be positive news for the sector on Monday when the minister takes to the Despatch Box to outline his spending plans.
The claim follows a report by experts at Aberdeen University predicting £17 billion barrels of oil equivalent are still to be extracted from the North Sea.
"Obviously nothing is ever certain, but we are confident the chancellor is listening," the source said.
"We are hopeful there will be positive news for the oil and gas sector in the Budget.
"They have been looking at everything across the board, but our sources at the Treasury are confident there are not going to be any increases of any sort.
"They should remain stable. That is what we are asking for."
Aberdeen South MP Ross Thomson said the UK Government had already taken "unprecedented action" to support the industry.
But the Conservative former councillor added: "We need that stability and predictability in the tax regime to continue.
"The chancellor can send a clear message next week that this government remains firmly on the side of the North Sea oil and gas industry and the north-east of Scotland."
His colleague Colin Clark said the report showed there was "still plenty of life left in the North Sea".
The Gordon MP added: "It will need ongoing government support to sustain this vital industry and the hundreds of thousands of jobs that depend on it up to 2050."
Northern Isles MP Alistair Carmichael, meanwhile, said the recent rise in oil prices was helping a recovery.
But the Liberal Democrat former Scottish secretary warned: "The North Sea is still the most expensive place in the world to take oil out of the ground.
"The chancellor must resist the temptation to add to that cost.
"It is ironic that Conservative MPs, who are urging the chancellor to avoid tax hikes on the oil industry, are also supporting a hard Brexit which will ultimately make these increases more likely in the future."
Labour's Ian Murray said the chancellor should put incentives in place to keep older extraction platforms active and review the overall tax regime for mature platforms.