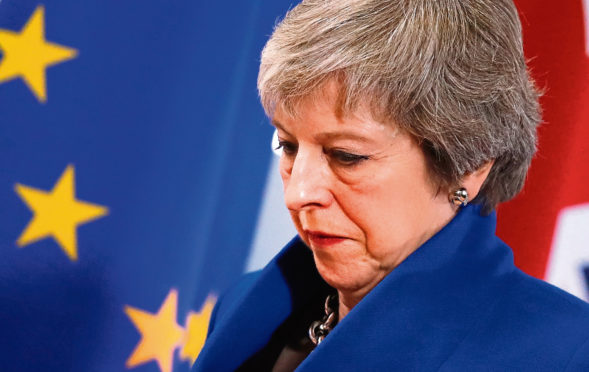 Theresa May will update MPs next week on the progress of negotiations with the EU on her Brexit deal.
House of Commons leader Andrea Leadsom confirmed the prime minister would give a statement to parliament on Thursday, although she failed to offer a date for when another "meaningful vote" on the deal will take place.
SNP Commons leader Pete Wishart said Mrs May's deal had as "much chance as a snowball in hell" as he demanded a vote be brought forward.
Mr Wishart, speaking at business questions in the Commons, also poked fun at ministers over European Council President Donald Tusk's remark on Wednesday that there was a "special place in hell" reserved for Brexiteers.
He said: "Can we have a debate about hell, specifically on what basis parts of it will be reserved for certain people.
"If a special place in hell is to be reserved for clueless Brexiteers then Satan seriously is going to have to get into the real estate business.
"Doesn't this all just demonstrate that the infinite patience demonstrated by the EU in the face of this cluelessness is running out as the prime minister is certain to find out today when 50 days from departure we don't know what basis we're departing, no wonder Satan is sharpening those pitchforks."
Ms Leadsom said that she did not find his comments "amusing", adding: "It's vital that people do treat each other personally with courtesy and respect, I've always said that, I continue to think that, it's just not a laughing matter, it's actually rather hateful."
She added: "The prime minister is currently negotiating a revised deal and she will update the House next week."
The comments came as Mrs May sat down with European Commission President Jean-Claude Juncker in Brussels to discuss her concerns over the Northern Ireland backstop.
The backstop is essentially a safety net that would keep the UK in a customs union with the EU if there was no Brexit trade deal in order to avoid a hard border between Northern Ireland and the Republic of Ireland.
MPs have raised concern that if triggered the backstop would prevent the UK from striking free trade agreements with other countries.