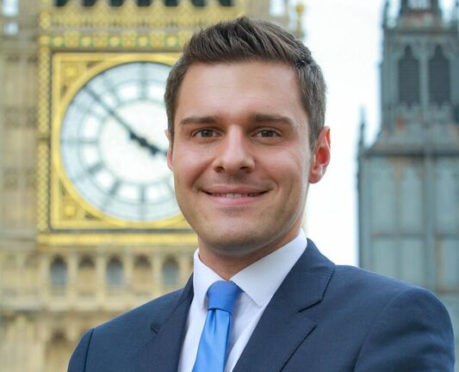 An investigation into a north-east MP who was accused of "sexual touching" at an exclusive Westminster bar could take up to a year to conclude, it has emerged.
Aberdeen South MP Ross Thomson is believed to have been spoken to by police outside Strangers Bar, which is on the parliamentary estate and reserved for MPs, last Tuesday night following complaints about his behaviour.
The MP has denied the allegations but it is understood that an official complaint has now been lodged with the parliamentary commissioner for standards.
UK Parliament authorities do not confirm or deny if complaints have been made, following controversial rule-changes last summer to protect anonymity.
A Westminster source, however, confirmed that a complaint had been made by an SNP researcher who was present at the time of the incident.
It is understood that the commissioner's investigation, which is a totally confidential, could run on for "up to a year" and if it is concluded Mr Thomson breached standards he could be sanctioned.
Conservative Party officials are now thought to be considering whether to pause an internal investigation into the incident until the commissioner has published her findings.
A source close to Mr Thomson said that the MP would not be commenting on the matter at this stage.
Last week Mr Thomson published a defiant rebuttal of the accusations on social media, saying they were "completely false".
He posted: "A series of serious allegations have been made against me that have featured in the media.
"I would like to state that these allegations from anonymous sources are completely false."