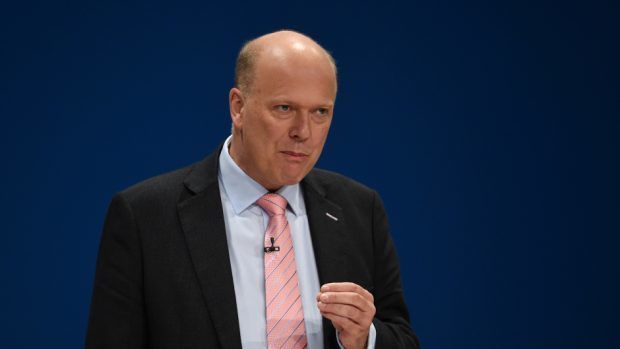 "It's over, it's all over for you" one Labour MP cried as beleaguered transport secretary Chris Grayling got to his feet in the Commons for yet another afternoon of torment.
The Cabinet minister, who has been dubbed "failing Grayling" in many Westminster circles, faced a barrage of laughter as he rose to the despatch box to explain the collapse of a no-deal Brexit ferry contract with Seaborne Freight.
The firm was awarded a £13.8million contract by the Department for Transport last year to bring in supplies from Ostend to Ramsgate in the event of a no-deal Brexit, but Seaborne did not actually own any ships and was relying on an Irish company to deliver the service.
That backer pulled out over the weekend and the contract was cancelled – leading shadow transport secretary Andy McDonald, who has become somewhat of a tormentor-in-chief to Mr Grayling, to table an urgent question on the matter on Monday afternoon.
Mr McDonald, who never fails to call for the resignation of the transport secretary, said that what began as a debacle had descended into "a Whitehall farce" and, to cheers from Labour MPs, said Mr Grayling was now "off the Richter scale of incompetence".
Despite entering the lion's den with senior Tories calling on him to consider his position and less than 20 backbench MPs turning up to offer moral support Mr Grayling came out defiantly.
He told MPs that Labour's characterisation of the contract collapse was "utter hogwash" and said the Government had spent "no money on this contract".
He also said that there were "contractual options" to replace the Seaborne Freight with "additional capacity on routes in the North Sea".
The performance seemingly did little to reassure the backbench Tory MPs who had turned up however as many filed out long before the question session had drawn to a close.
The prime minister's official spokesman was later forced to clarify that Mr Grayling had Theresa May's full backing, but many have continued to ask for how long.