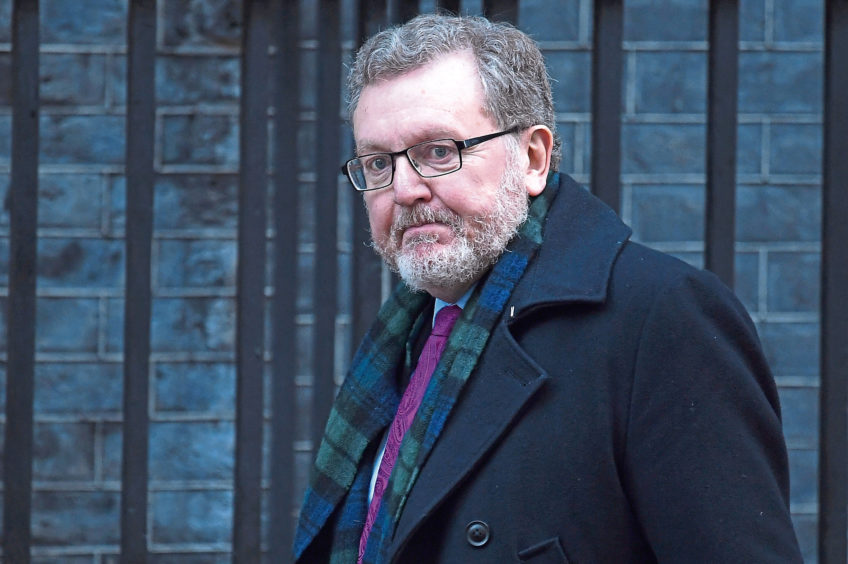 Scottish Secretary David Mundell has described coming out as gay as "one of the most difficult things" he has ever done.
Mr Mundell, who has three grown-up children, came out in 2016 by writing on his personal website that it was time to "acknowledge in public as well as in private, who I am".
The Cabinet minister, who is due to host a reception in Edinburgh to mark LGBT History Month on Thursday, said everyone should be able to state their sexuality "without fear of judgement or discrimination".
He said: "Coming out was one of the most difficult things I have done, but also one of the most important. I was overwhelmed by the support I received from friends, family and colleagues.
"Everyone should feel able to live their lives as they wish, in safety and confidence, without fear of judgement or discrimination.
"We have come a huge way in better rights for our LGBT communities, and LGBT History Month is a valuable reminder of those hard-won achievements."
Mr Mundell, who is believed to be the first openly-gay Conservative cabinet minister, warned however that there was still "more to do" to build "a wholly inclusive and accepting society".
He said: "This month I hope that, by reflecting on our collective history, we continue to pave the way for a fairer future."
---
>> Keep up to date with the latest news with The P&J newsletter
---
The reception in Edinburgh will celebrate the work of Scottish LGBT campaigners, and organisations who support the LGBT community in Edinburgh
The event will feature a pop up photographic exhibition created by Fife Contemporary, with images by young people from two Fife LGBT groups; Kirkcaldy's Flavours of Fife and Madras College's Madras Pride.
Guests at the Scottish Secretary's reception will include representatives from Pink Saltire and LGBT Youth Scotland, as well as education professionals from the University of Edinburgh and Fife Council.