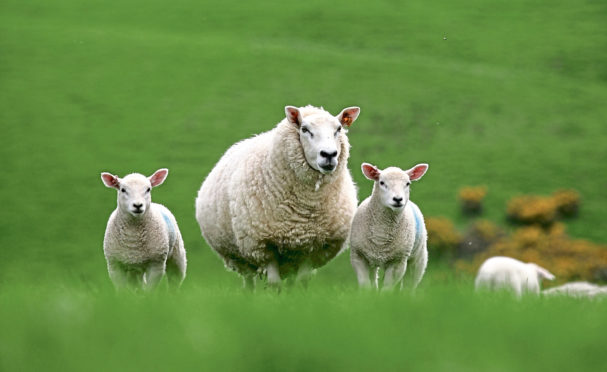 Ministers have been branded "woefully irresponsible" after it emerged the government has not conducted any analysis of the impact of Brexit on sheep farming in the UK.
The department for environment, food and rural affairs (Defra) admitted, after a freedom of information request, that sheep farming impact assessments were "not held" by any branch of government.
Of the 2.34 million lambs marketed in Scotland every year around 700,000, which represents 30%, are exported to Europe.
The Lib Dem's rural affairs spokesman Alistair Carmichael accused the government of "failing to safeguard the sector from the impact of Brexit."
The Orkney and Shetland MP said: "When Conservatives think of farmers they think of the big land owners and the estates.
"This response shows that they have no interest in or concern for the hill farmers and crofters whose businesses are the backbone of so many of our remote rural communities.
"To run their business, farmers need certainty. They need to know what funding is available, what standards must be met and what tariffs need to be paid."
He added: "It is appalling that Conservative ministers have failed to conduct an impact assessment on the impact of Brexit on sheep farming. These ministers are woefully irresponsible. Farmers deserve better.
"Securing a people's vote on the final deal is more important than ever to give the option of restoring certainty and security for farmers by remaining in the EU."
North East MSP Mike Rumbles added: "Ministers in London and Edinburgh have had two-and-a-half years to prepare for Brexit but they have spent that time bickering with each other rather than protecting our unique rural industries in Scotland.
"Reports from farmers and crofters is that the market for lambs would collapse under a 'no deal' Brexit. Sheep farming is not an industry that can recover overnight from that kind of devastating setback."
A Defra spokesman said: "As a responsible government department, Defra is, of course, preparing for the possibility of no deal and there is significant work underway to ensure that UK exporters can maintain access to EU markets after March 2019.
"We are in close contact with representatives of all the farming sectors, including sheep, and looking at the range of possible options in the event of the UK leaving the EU without a trade deal."