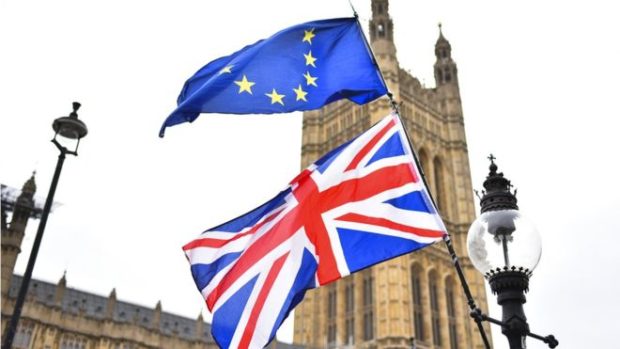 First Minister Nicola Sturgeon said: "The prime minister and the UK government should be hanging their heads in shame this evening.
"The outcome was entirely predictable, and if they had been prepared to listen at any stage and engage constructively instead of simply pandering to Brexit extremists, they could have avoided it.
"Instead, we now have a government that has effectively ceased to function and a country that remains poised on a cliff edge.
"The votes now scheduled for the coming days will give Parliament the chance to definitively reject the catastrophe of no-deal and to allow for more time for a sensible way forward to be found.
"Ruling out no-deal and extending Article 50 would stop the clock on Brexit and enable another referendum on EU membership to be held. We will support any such referendum, provided it has the option to remain in the EU on the ballot paper."
National Farmers' Union Scotland President Andrew McCornick said: "The outcome of the vote means there is no realistic possibility of achieving an orderly departure from the EU on March 29. In relation to today's planned vote, a no deal exit from the EU would be a catastrophe for British farming and food production.
"Therefore some sort of extension of the Article 50 deadline will be necessary. It is critical that the government and MPs identify a clear strategy to secure parliament's support for a negotiated Brexit deal between the UK and the EU and use any extension of Article 50 constructively.
"This continued uncertainty is having real world consequences on farming businesses – and wider British industry – already. It is time for MPs to consider the concessions they will need to accommodate to support a deal that finally brings to an end the enormous and damaging uncertainty."
CBI Director-General Carolyn Fairbairn, said:"Enough is enough. This must be the last day of failed politics. A new approach is needed by all parties. Jobs and livelihoods depend on it.
"Extending Article 50 to close the door on a March no-deal is now urgent. It should be as short as realistically possible and backed by a clear plan.
"Conservatives must consign their red lines to history, while Labour must come to the table with a genuine commitment to solutions.
"It's time for Parliament to stop this circus."
National Chairman of the Federation of Small Businesses (FSB) Mike Cherry said: "All eyes now turn to today's vote on a no deal Brexit. Small firms want all MPs to think long and hard about the impact it will have on these firms as they have the chance to vote against a no deal happening on March 29.
"Small businesses are increasingly frustrated. While these political games have been playing out, small firms have been made to suffer – unable to invest, plan, hire and grow."