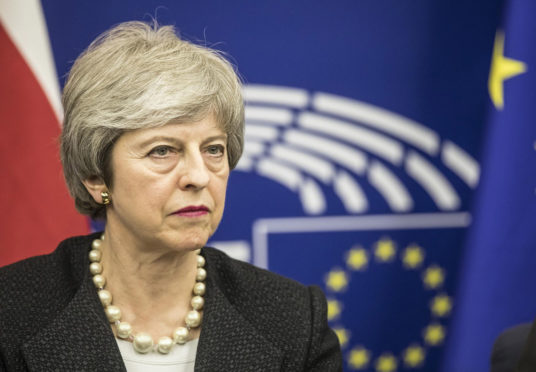 The real action yesterday was not in the Commons, but in the tearooms, corridors and offices around the Palace of Westminster as Brexiteer Tory MPs and the DUP chewed over the consequences of this week's votes.
One senior Tory told me that it was slowly dawning on many in the hardline European Research Group that they had "played for 7-0 and now risked losing 4-3".
He put the blame squarely at the attorney general's door and said his legal advice had "spooked" many MPs who were ready and willing "to climb down the ladder" on Tuesday and back Theresa May's deal.
The success of last night's motion now puts a third meaningful vote on Mrs May's deal firmly on the agenda for early next week and while there are no more concessions to come from the EU to persuade Eurosceptic MPs and the DUP to change their view, there is one last "legal clarification" that could well narrow the margins of defeat.
Brexit secretary Steve Barclay first alluded to it at the very end of Tuesday's debate on Mrs May's deal, telling Jacob Rees-Mogg that the UK could under article 62 of the Vienna convention "terminate the withdrawal agreement" if it was believed the EU was acting in bad faith in the trade negotiations to come.
A favoured method of President Donald Trump, the suggestion raised a number of eyebrows in the Commons – shadow Brexit secretary Sir Keir Starmer described it as a "nuclear option" to be avoided and former attorney general Dominic Grieve dismissed it as "a unicorn" – but many in the Toy party see it as one of the only ways to now persuade the rebels to come on board.
Indeed, a Tory source told me: "If there is that extra clarification, the DUP and a large section of the ERG will fall into line next week. The deal may be within 10 votes then."
All eyes are again therefore on attorney general Geoffrey Cox as we head into the weekend. The barrister may yet just provide enough sugar-coating for MPs to swallow this deal.