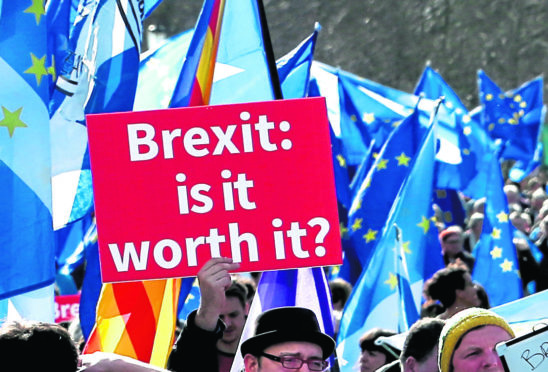 After Theresa May's Withdrawal Agreement was rejected for a third time where does that leave the Brexit process?
What next?
A second round of votes on Brexit alternatives will take place on Monday. MPs will try to find a route they prefer after failing to back any of the eight options put to them on Wednesday night. The options that were rejected by the smallest margins were a second referendum and a customs union. Ideas relating to that – or perhaps combining both – will be on the cards.
How soon do MPs need to agree on an alternative?
The failure to ratify a deal this week means that Article 50 has only been delayed until April 12, putting the potential of no-deal back on the table.
What happens if they fail?
Jeremy Corbyn and Ian Blackford have called on Mrs May to now call a general election. Mrs May said yesterday that she fears "we are reaching the limits of the process" given how many options MPs have rejected, so she could sympathise if MPs fail to come up with another option.
Is that the end of Mrs May's deal?
Downing Street said that despite the Government losing the vote, it was still not an "inevitability" that the UK would have to take part in elections to the European Parliament in May.
Mrs May's spokesman said: "Clearly it was not the result we wanted. But, that said, we have had a number of senior Conservative colleagues who have felt able to vote with the Government today. They have done so in higher numbers than previously.
"Clearly there is more work to do. We are at least going in the right direction."