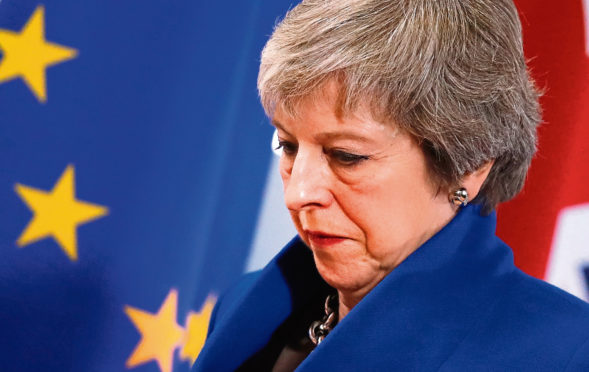 Two ministers have quit Theresa May's government over her decision to hold Brexit talks with Jeremy Corbyn.
Brexit Minister Chris Heaton-Harris departed his post insisting that the UK should have left the EU on March 29 as scheduled.
In a letter to the prime minister he wrote: "I simply cannot support any further extension to Article 50".
Following the letter, a Downing Street spokesman said: "The prime minister was saddened to hear this decision by a dedicated and skilful minister to resign from the government. Chris has been doing critical work in ensuring that the country is prepared to leave the EU in all scenarios and the prime minister thanks him for his service."
The move came after Wales minister and whip Nigel Adams resigned saying the Prime Minister had made a "grave error" by reaching out to the Labour leader in the hope of finding a consensus on Brexit ahead of a crunch EU summit on April 10.
In his letter of resignation to the prime minister, Mr Adams said the government faced two "great challenges" of delivering "the Brexit the people voted for" and preventing a Corbyn premiership.
He added: "Sadly, I fear that we are now at risk of simultaneously failing in both.
"Legitimising and turning to Jeremy Corbyn to assist you at this crucial stage, rather than being bold, is a grave error."
The resignations bring the total number of ministers to quit since April last year to 36.