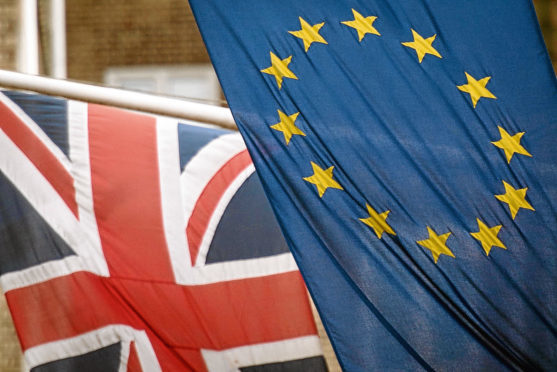 What is happening with Brexit today?
Theresa May will head to Berlin and Paris for last-minute talks with German Chancellor Angela Merkel and French President Emmanuel Macron.
The prime minister will be seeking to persuade the influential EU leaders to back a delay to the date of Brexit, pushing it back from April 12 to June 30.
These meetings will be followed by an emergency summit of the European Council in Brussels on Wednesday where Mrs May will formally request an extension to Article 50.
Will the extension be granted?
Mrs May has made the request for a June 30 extension before and this has been turned down.
EU leaders are reported to be demanding a longer extension of about a year, potentially with a break clause if the UK ratifies a deal during that time.
However, leaders such as Mr Macron are threatening to veto an extension request altogether unless Mrs May spells out clear reasons for a delay – which could include a general election or second referendum.
If one of the EU 27 leaders refuses to agree to an extension the default position is that the UK will leave the EU at 11pm on Friday.
Is a no-deal likely?
Mrs May signalled in the strongest possible terms on Sunday that she would not allow the UK to leave the EU without an agreement.
In a video published on social media she warned the choice was now between leaving the EU with a deal "or not leaving at all", meaning that if the EU refused to grant an extension her likely action would be to revoke Article 50 – thus annulling the 2016 referendum result.
But, Mrs May's official spokeswoman yesterday morning said the government was still preparing for a no-deal.
She said: "We are continuing our work as a responsible government to prepare for no-deal as we have been for a number of years now and taking all the appropriate steps necessary to minimise disruption."