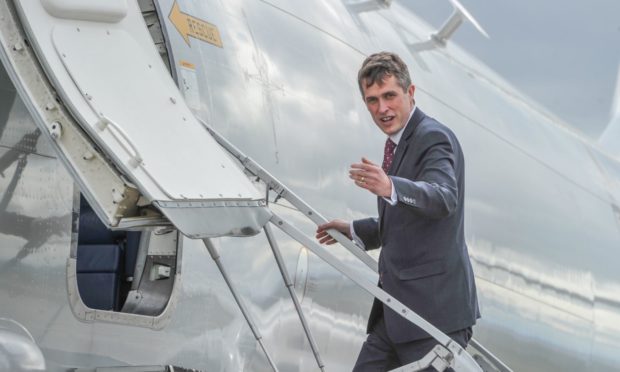 Theresa May has blocked a police investigation into whether Gavin Williamson breached the Official Secrets Act by leaking sensitive information.
The defence secretary was sensationally sacked on Wednesday after an internal government inquiry found he had divulged details of a National Security Council discussion about the potential involvement of Chinese telecoms giant Huawei in the UK's 5G network to a journalist.
Mr Williamson strenuously denies the accusation and claims he has been the victim of a "kangaroo court" investigation by Sir Mark Sedwill, the cabinet secretary and national security adviser.
David Lidington, who is Mrs May's de facto deputy, faced repeated calls in the Commons on Thursday to refer the matter to the Metropolitan Police – but refused.
Responding to an urgent question from Labour, he said: "The prime minister has said she now considers that this matter has been closed and the cabinet secretary does not consider it necessary to refer it to the police."
Former Scottish secretary Alistair Carmichael said the government cannot be "allowed to mark their own homework" and said the police must be allowed access to the evidence.
The Orkney and Shetland Lib Dem MP said: "Gavin Williamson and the prime minister are both members of this House.
"They have now got very different versions of events in relation to a matter of some national importance and it is surely important that the House should know which of them is right.
"For that reason surely, the prime minister has got to publish the evidence in which she relied.
"It cannot be possible that both of these mutually contradictory versions be allowed to stand."
Mr Lidington dismissed the call, however, saying it was an "internal government matter".
Metropolitan Police Commissioner Cressida Dick said in a statement yesterday that her force could not act unless a referral was made by the government.
She said: "If the Cabinet Office were to send us a referral at any point that relates to apparent official secrets or leaks we would assess that.
"But that is hypothetical because we have not had any referral from the Cabinet Office."