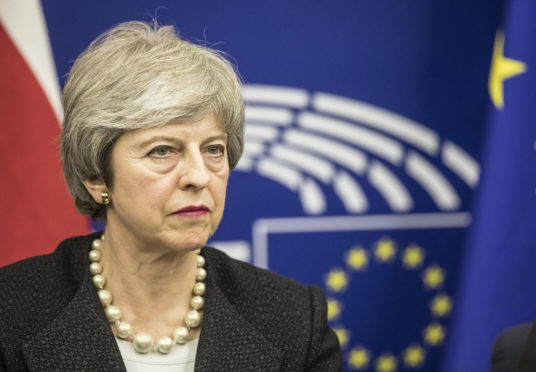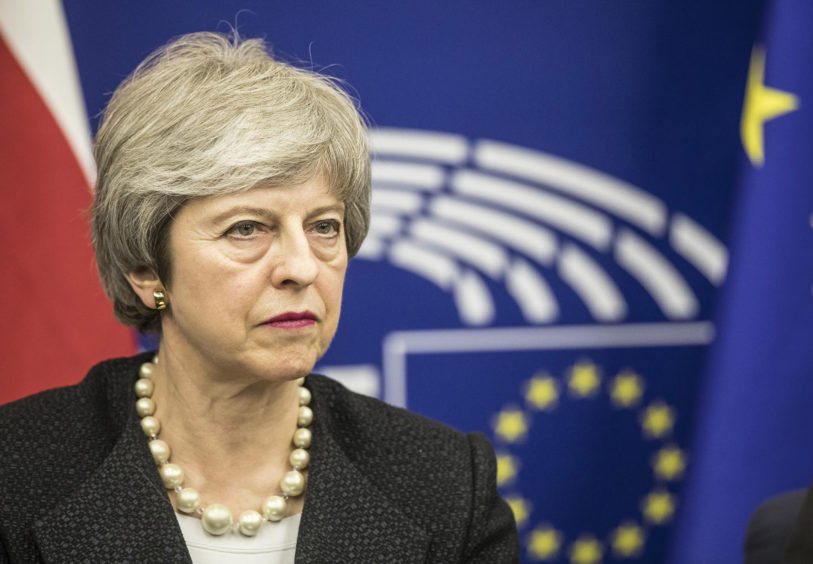 Theresa May has offered MPs a vote on a second referendum in exchange for supporting her Brexit deal when it returns to the Commons next month.
In a major speech aimed at "seeking common ground", the prime minister revealed a raft of concessions, including a temporary customs union, aimed at winning over Labour MPs and breaking the parliamentary deadlock.
Mrs May warned that a failure to reach an agreement on Brexit would lead to a "nightmare future of permanently polarised politics".
She said: "I recognise the genuine and sincere strength of feeling across the House on this important issue.
"The government will therefore include in the Withdrawal Agreement Bill at introduction a requirement to vote on whether to hold a second referendum and this must take place before the Withdrawal Agreement can be ratified."
Mrs May said the deal sets out that the government will seek to conclude "alternative arrangements" to replace the controversial Irish backstop by December 2020, "so that it never needs to be used"
In a plea to MPs, she concluded: "I say with conviction to every MP of every party – I have compromised. Now I ask you to compromise too.
"We have been given a clear instruction by the people we are supposed to represent.
"So help me find a way to honour that instruction, move our country and our politics forward, and build the better future that all of us want to see."
Tory Brexiteers and opposition leaders were quick to reject Mrs May's plea however.
Labour leader Jeremy Corbyn said: "The prime minister's proposal tonight seems to be largely a rehash of the government's position in the cross party talks that failed to reach a compromise last week.
"On key elements – customs, market alignment and environmental protections – what the prime minister calls her new Brexit deal is effectively a repackaging of the same old bad deal, rejected three times by parliament."
The SNP's Westminster leader Ian Blackford added: "Theresa May has today made it clear she is determined to keep on ignoring the people of Scotland and to impose Brexit on Scotland. The prime minister's intransigence is dragging Scotland down the road to economic and social harm.
"Given this Bill clearly cuts across devolution it will require the legislative consent of the Scottish Parliament. It seems inconceivable that Holyrood would give that consent, and it would be yet another democratic outrage if Westminster went ahead anyway."
Tory MP Jacob Rees-Mogg, who chairs the Brexit backing European Research Group, said of the speech: "The prime minister's latest proposals are worse than before and would leave us bound deeply in to the EU. It is time to leave on WTO terms."
However Carolyn Fairbairn, director-general of the Confederation of British Industry, urged MPs to support compromise so the country can move forward.
She said: "Brexit has left the economy stranded in no-man's land, the prime minister's offer provides a way forward, but only MPs can take it."