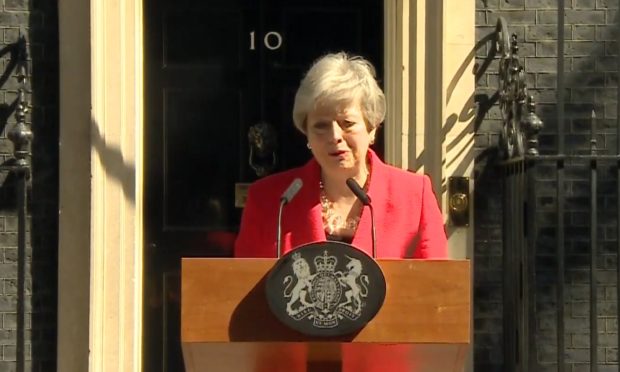 Tory MPs will today plunge into a weeks-long battle to decide who will replace Theresa May in Downing Street.
Eleven candidates are jostling for the backing of their fellow Tory MPs, who will narrow the field down to just two by the end of June.
That's sparked a desperate search for support – since MPs without 16 backers will be automatically eliminated next Thursday.
They will then go to a ballot of 160,000 Tory members who will install the UK's next leader by July 26.
A number of Tories across the north-east are still mulling over their options, but David Duguid has firmly nailed his colours to the mast.
Mr Duguid, who represents Banff and Buchan, said Michael Gove "ticked all the boxes".
The environment secretary, who dramatically torpedoed Boris Johnson's leadership campaign in 2016, has picked up a lot of support in recent weeks and is polling second in the race behind Mr Johnson.
Asked if there would be as much Shakespearean drama as the last race Mr Duguid said: "The media will be looking for blood and guts, but we are right honourable and honourable friends at the end of the day.
"I haven't spoken to all the candidates but the ones I have spoken to know that whatever happens, and whoever leads the party, I will get behind them.
"Looking at the field of candidates I instinctively thought I would support Michael Gove, but I wanted to try and be a bit more objective and thought what the next prime minister would need to be for me to support them.
"That person would need to understand the Union, they would have to promote being in the UK to the people of Scotland and would also have to have an appreciation for the issues that are specific to Scotland and the challenges of certain industries like fishing and agriculture."
He added: "We need somebody who will lead the UK not just through Brexit but we also need a leader who has a good domestic agenda, is sound on the economy and industrial strategy and has a vision and ambition. For me Michael just ticked all the boxes."
If, as widely thought, the race comes down to Mr Johnson and Mr Gove the wider Tory membership is believed to favour the former foreign secretary.
But Mr Duguid was not deterred, he said "there is a lot of road to be run between then an now".
The remarkable thing about this Tory leadership election is just how long it has been coming. After Mrs May blew the party's majority in the 2017 general election, few imagined that it would be two years before she quit as leader.
The official resignation letter may only have been delivered on Friday, but candidates have for several weeks been setting out their positions in columns and set piece TV interviews. Last week saw some of the most intense and heated debate with a round of unofficial hustings in Westminster. One candidate, former Brexit secretary Dominic Raab, was ridiculed by colleagues for suggesting Parliament could be temporarily disbanded in order to get Brexit through – with one MP remarking "we are not Stuart kings".
Expect plenty more barbed and not so poetic put downs in the weeks to come.