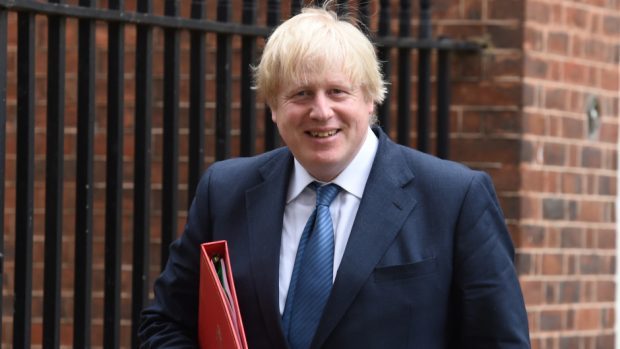 North-east Tory MPs Ross Thomson and Colin Clark have revealed they are backing Boris Johnson to be Britain's next prime minister.
Mr Clark, who represents Gordon, was the first Scottish Tory to publicly back the former foreign secretary – saying he was a "clear vote winner" who would deliver Brexit.
He said: "We need someone who engages with the public, who the public are interested in, who speaks their language and Boris Johnson is that leader."
Pressed on whether Mr Johnson could win votes in Scotland, Mr Clark said: "There is no evidence he can't, there's no proof that he is toxic in Scotland at all. It is a narrative that has been pushed by the SNP, when he came up to Aberdeen recently people engaged with him very positively."
Mr Thomson said he was backing Mr Johnson as he was a "strong leader" who could reinvigorate the Conservative Party and the country.
He said: "He is someone who will set out a clear direction for our country, for our society, where no one is left behind; he can unite us and most importantly, after the last three years, make us believe in ourselves again and in what we can achieve together.
"There is a political narrative that's being perpetuated in Scotland by the twitterati and the chattering classes that Boris isn't quite right in Scotland or is just plain unpopular. It's nonsense. Much like the mythical Loch Ness monster – heard about often but wanting in hard evidence."
"Recently I welcomed Boris to Aberdeen. He spoke with oil workers, businesspeople and yes, even a hen party. He has an edge that I have seen no other politician possess.", he added.
Mr Thomson concluded: "Boris's passionate belief in our United Kingdom, in our greatness and our success together will resonate with a majority of Scottish voters."