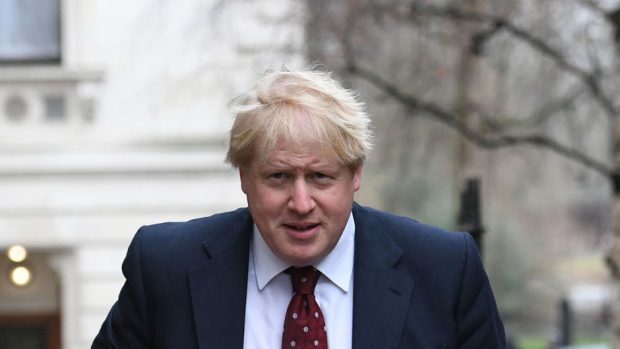 Boris Johnson has moved one step closer to Downing Street after a huge win in the first ballot of the Tory leadership race.
The former foreign secretary came out on top in a secret ballot of 313 Conservative MPs, with a haul of 114 votes — more than twice as many as his nearest rival Jeremy Hunt.
Aberdeen South MP Ross Thomson, who has been working the tearooms of Westminster to whip up support for Mr Johnson, told the Press and Journal support for the former London mayor "will only grow from here".
He said: "The result was far better than expected to be honest.
"I think a lot of the speculation was around about maybe 70 or 80. To get 114 is fantastic. That is miles ahead of any other candidate.
"I think it shows quite clearly that the parliamentary party want Boris to go through to the final two and I am sure his support from now on will only grow.
"When you look at those who have been knocked-out, their support will probably come over to Boris."
Gordon Tory MP Colin Clark, who is also backing Mr Johnson, said: "This result demonstrates that he can bring the party together to shut down Farage, beat Corbyn and stop Sturgeon."
The first round saw leadership hopefuls Mark Harper, Andrea Leadsom and Esther McVey all drop out of the race as they failed to secure the required 16 votes.
Michael Gove outperformed expectations, coming in at third with 37 votes, despite a torrid week following his admission that he took cocaine before he became an MP.
That was only six votes behind Jeremy Hunt, the foreign secretary.
Banff and Buchan MP David Duguid, who was watching the results come in with Mr Gove, said there was "still all to play for" in the race.
He said: "We were expecting a good strong third place, after all the Cabinet support Mr Hunt has had, and that is where we ended up. There is still all to play for in this race.
"Myself and the rest of Michael's team will be engaging and communicating with MPs now ahead of the next vote."
Asked if the revelations about Mr Gove had dented his appeal, Mr Duguid said: "I would be lying if I said it has not had an effect, but not as much as the press would like it to have done. Michael remains the most positive, well-rounded candidate."
Mr Hunt's total of 43 votes will dent his campaign's hopes of him being the inevitable choice for those who want to keep Mr Johnson out of Number 10.
Dominic Raab, who had hoped to beat Mr Johnson as the Brexiteers' leading candidate, got only 27 votes and will come under intense pressure to withdraw before the next round.
Matt Hancock, on 20 votes, Sajid Javid, on 23, and Rory Stewart, who got 19 votes, are now engaged in a fight to clear the higher threshold of 33 votes needed on Tuesday.
West Aberdeenshire and Kincardine Tory MP Andrew Bowie, who is backing Mr Hancock, said the health secretary had achieved a "very respectable" turnout.
He said: "I don't know what his team were expecting, given the Rory surge and late burst of activity from Sajid, but I think it was a very respectable turn-out.
"Keeping it in context, he was only three votes behind the home secretary."
Mr Bowie, who is Theresa May's chief parliamentary aide, voted in the ballot yesterday morning accompanied by the prime minister.
He said: "I didn't ask her who she voted for and she didn't tell me".
Mrs May was asked as she left the voting room in the Commons but declined to offer an answer.
The next round of voting will take place on June 18, with contenders needing 33 votes to stay in the race.