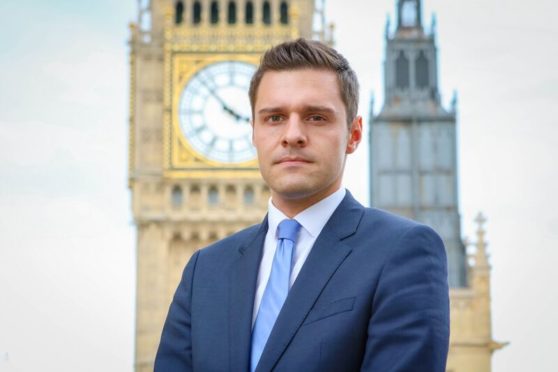 Police officers should be guaranteed the same level of support as the armed forces, an influential group of MPs have said.
Aberdeen South MP Ross Thomson, who is among those in the "Blue Collar Conservatism" group calling for change, has said that whoever wins the race to Downing Streets must work with Holyrood to produce a "police covenant".
It would be similar to the armed forces covenant rolled out by David Cameron in 2011 and would be an agreement to offer officers support both in and out of work.
Mr Thomson, along with 20 other Tory MPs, has signed an open letter to both Boris Johnson and Jeremy Hunt urging them to commit to the measure which would recognise the risks officers take, guarantee inflation-proof pay rises each year and set out how they will be supported.
Mr Thomson said: "I believe the police covenant should apply across the whole of the United Kingdom.
"The police deliver outstanding service and it is time to show them we are on their side.
"Whoever becomes our next prime minister needs to proactively engage with the Scottish Government on this issue so that Scottish police officers are not left behind."
In the letter, written by former Cabinet minister Esther McVey, the MPs say the cuts to police budgets and numbers are undermining the Tory's reputation "as the party of law and order".
It reads: "A police covenant would recognise the unique contribution which police officers make to our society.
"Like our armed forces we ask the police to risk their lives to keep us safe and it is right that we acknowledge this.
"The police covenant would recognise the challenges which officers face and the support they need at different stages of their careers, in particular supporting those officers who have suffered mental or physical injuries as a result of their service."
It adds: "We encourage you to proactively engage with the Scottish Government on this issue so that Scottish police officers are not left behind. Giving this commitment to the police has never been more important."