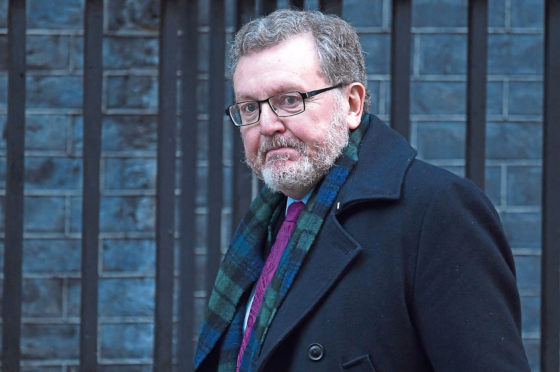 Scottish Secretary David Mundell has been criticised for signing off on almost £24,000 worth of advertising in just two months.
SNP MP Deidre Brock hit out at the "industrial" levels of spending on ads at the Scotland Office and questioned whether the expense was necessary.
Mr Mundell told MPs that the cash, almost £13,000 of which was spent in February and the remainder in March, had been used to promote the work of the UK Government in Scotland.
The Cabinet minister, appearing before the Scottish Affairs Committee in the Commons, defended the spending saying it was important people understood "the roles and responsibilities of the UK Government and what we're doing to fulfil them".
The comments led the committee chairman SNP MP Pete Wishart to say: "It seems to me that your departmental plan is all about we're going to to make Scotland love us a little bit more by imposing ourselves a bit more heavily on the population."
Mr Mundell responded: "I don't believe that you can achieve anything by that approach, so that's not the approach that we are following.
"My view is that the way forward is to provide people with as much information as they need and they make their own judgement."
Gillian McGregor, director of the Office of the Secretary of State for Scotland, added: "I feel that our spend on, certainly our sort of digital scope, has been extremely successful.
"I think it's really important to be able to reach as wide an audience as you can and we do this through digital means, which is the modern way of reaching wider groups."
Mr Mundell's appearance at the committee came a month after they recommended a review of the Scotland Office and the position of Scottish Secretary.
In a cross-party report the committee concluded that relations had "broken down" between the UK and Scottish governments and advised that urgent constitutional reform was required to restore trust.
On the back of the report, Theresa May last week ordered Lord Andrew Dunlop to carry out a review of the structures of the UK Government and examine whether they are set up to "realise fully all the benefits of being a United Kingdom".
Mr Mundell said the review would "look at how on a practical level the government's of each part of the UK rub along together".