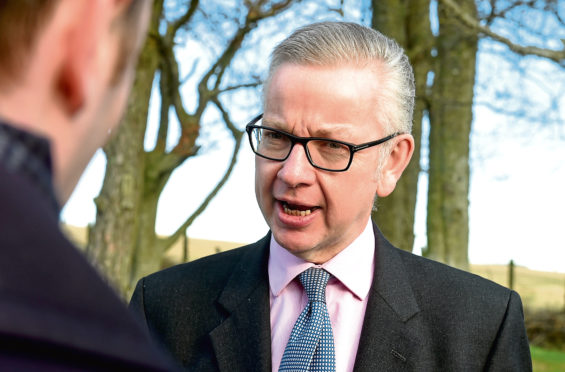 Michael Gove has said he is willing to spend "whatever it takes" to prepare the UK for a no-deal Brexit on October 31.
The comment comes only a week after the UK Government announced an extra £2.1billion of funding to prepare for a no-deal exit – doubling the amount of money it has set aside this year.
Mr Gove, the Cabinet minister responsible for no-deal planning, said his focus was on leaving the European Union "in good order on October 31".
The Cabinet Office minister, while on a visit to Northern Ireland yesterday, also said that he opposed the prospect of a general election in the autumn.
He said: "I don't want a general election because I believe it is important that we get on with delivering Brexit and also ensure that the other opportunities that the prime minister has made clear that he wants the United Kingdom to enjoy can be provided.
"That's why we are concentrating not just on making sure that we leave in good order on October 31, we are also making sure that there is investment in additional resources for the NHS, more police on the streets and also ensuring that our education system gets extra investment."
During his visit, Mr Gove was asked to respond to Irish prime minister Leo Varadkar's claim that a no-deal Brexit will not enable the UK to leapfrog unresolved issues to negotiate a free trade agreement with the EU.
Mr Varadkar said in the wake of a no-deal, talks on a future trading relationship would still not begin until matters in the current withdrawal agreement – such as citizens' rights, the financial settlement and the Irish border – were resolved.
Mr Gove added: "We have good bilateral relations with the Irish Government and good multilateral relations with other EU heads of government and we are going to carry on talking."