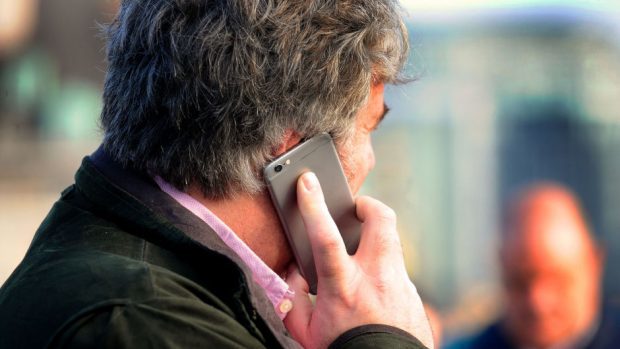 Mobile phone firms and the UK government have agreed a £1 billion plan to banish so-called "not-spots", areas of poor network coverage in rural areas.
Consumer watchdog Which? found earlier this year that only three constituencies in the whole of Scotland had complete 4G coverage from all four mobile operators.
The investment over the next five years will mean 4G coverage in rural Scotland will more than double from 41% to 85%.
Digital Secretary Nicky Morgan, making the announcement, said: "Brokering an agreement for mast sharing between networks alongside new investment in mobile infrastructure will mean people get good 4G signal no matter where they are or which provider they're with."
The four main mobile networks plan to contribute a total of £530 million for the Shared Rural Network, with the Government potentially supporting it with another £500 million once the deal is finalised later this year.
Scotland Office minister Robin Walker welcomed the announcement, he said: "Connectivity is vital to a strong economy and everyone should have access to this regardless of where they live and work.
"This investment will ensure that people and businesses across Scotland can utilise the best quality connectivity, regardless of location or provider."
West Aberdeenshire and Kincardine Tory MP Andrew Bowie added: "This is fantastic news for rural Scotland, especially the north-east where we have been plagued by poor mobile connectivity.
"I have been pushing this issue since I was elected and, as parliamentary private secretary, I worked and pushed these plans with Matt Hancock and then Jeremy Wright.
"I'm delighted that Nicky Morgan has been able to take the issue and get the green light so we can finally end the blight of mobile not-spots around the country."
The plan comes after years of negotiation between the government and the mobile operators over how to improve network coverage.
The government had threatened to force the mobile firms to allow customers to roam onto each other's networks in not-spots, a move the companies said would deter new investment.