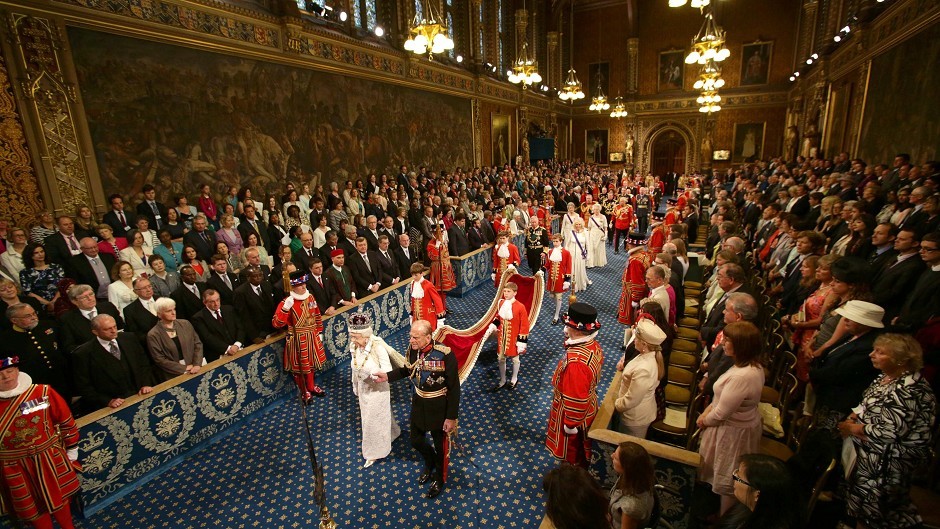 Labour and Liberal Democrat peers have attacked the Tories' bid for English-only votes at Westminster as a "knee-jerk" and "separatist" plan.
The criticism was made as the House of Lords considered proposals for further devolution in the wake of last month's historic independence referendum.
Prime Minister David Cameron came under fire from many for linking the delivery of more powers to Holyrood to finally resolving the West Lothian question.
Baroness Royall, the Labour opposition leader in the Lords, led the attack.
"English votes for English laws (EVEL) is a purely separatist proposal and one that would produce a two-tier system that would enshrine existing inequalities; drive a wedge between the Scottish and English systems of government; and risk the future of the Union, when what is needed is a constitutional reform that strengthens its integrity," she said.
Former Labour Scottish Secretary Baroness Liddell backed the warnings against English votes for English laws.
"We must not have two levels of members of parliament. We begin to destroy the United Kingdom if we go down that route," she said.
Lord Prescott, the former deputy prime minister, called for more decentralisation within England.
"This business of English laws, English vote is just a political fix. It is nothing to do with redistributing power in the way that decentralisation and devolution is about," he said.
Liberal Democrat Lord Tyler echoed the warnings.
"There must be recognition that the most oversimplified, knee-jerk, hasty reaction of calling for English votes for English laws is simply inadequate: EVEL is not enough," he said.
Baroness Stowell, the Conservative leader of the House of Lords, said demands for English-only votes at Westminster could not be ignored, however.
"The government respect and support the calls for greater autonomy and devolution in Scotland, Wales and Northern Ireland – but we cannot ignore England in this equation.
"England is the most decentralised nation in the United Kingdom," she said.
"With further devolution to Scotland, Wales and Northern Ireland, we must ensure that the voice of England is heard as well.
"This means establishing a clear principle.
"When decisions affect only the people of England, they should be made by – or with the consent of – the MPs whom those people have elected to represent them."
Former Tory Scottish Secretary Lord Lang of Monkton expressed concern about the timetable for further devolution.
"I'm uneasy about the rush to action that we all find ourselves firmly committed to, although we do have to honour the commitments that have been given," he said.