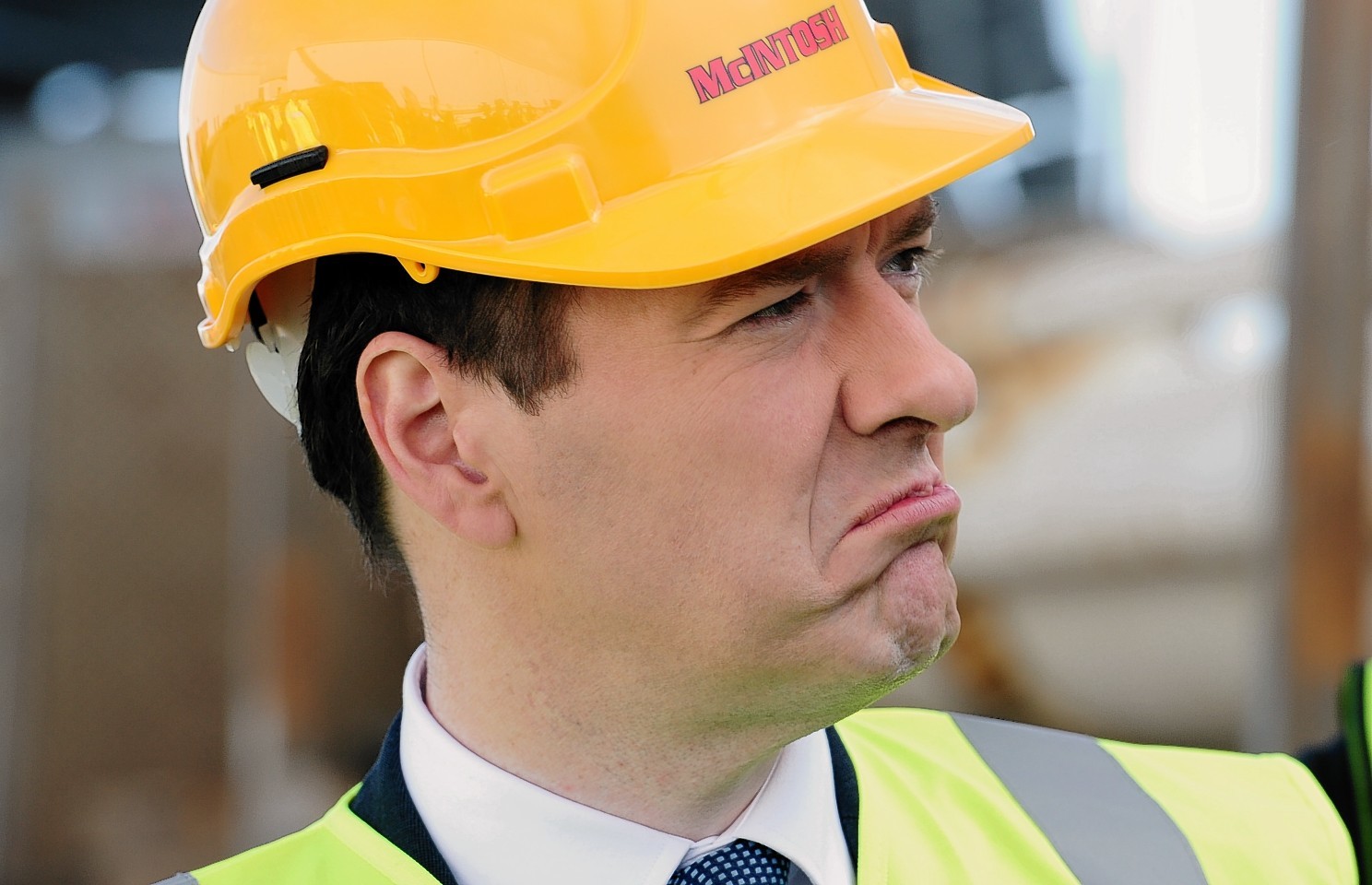 Chancellor George Osborne visited an Aberdeenshire family firm today to test out some new heavy equipment – and declare a "two horse race" between the Tories and the SNP in the area.
He visited McIntosh Plant Hire on the outskirts of Echt which he described as a "special business" which had been built up from scratch.
Mr Osborne – in hard hat and high vis – operated a crane to move a six tonne riser, which helps to transport oil and gas from the sea bed, and shifted a brand new piece oil well "Christmas tree" onto a long loader.
Mr Osborne, who visited the site with West Aberdeenshire and Kincardine Tory candidate Alexander Burnett, said he wanted to support businesses like McIntosh's given their importance to the North Sea oil and gas industry.
Mr Osborne aised the supplementary tax on oil production back in 2011 to raise £2bn but cut it back at the last budget as oil prices tumbled.
He said: "I am absolutely committed to supporting the oil and gas indstustry and we have taken action most recently in the budget, cutting taxes in North Sea oil so we can support the industry when the oil price is low."
Mr Osborne described the fight for West Aberdeenshire and Kincardine as a straight fight between Conservatives and Nationalists – despite Liberal Democrat Sir Robert Smith holding the seat for four consecutive terms with a comfortable majority.
By contrast, this is Alexander Burnett's first election.
Mr Osborne added: "This is a very important seat. One of the reasons i am here is that it is a two horse race. Its either going to be nationalists or Alexander Burnett, who is a very strong candidate."
Sir Robert Smith's office has been contacted for a comment.