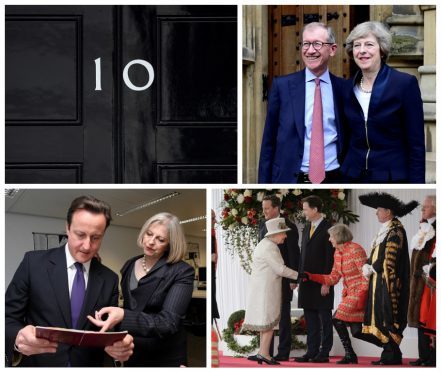 Theresa May has officially been unveiled as our new prime minister, becoming only the second woman in UK history to hold the office.
She takes charge at one of the most turbulent times in recent political history and will have an overflowing inbox waiting for her when she arrives at Number 10.
But who is the new Conservative leader, a politician who has crafted such a carefully cultivated image of stability and dependability?
Here is everything you need to know about Theresa May…
Fact file
Date of birth: 1 October 1956 (aged 59)
Job: MP for Maidenhead since 1997. Home Secretary since May 2010, longest serving in modern times
Education: Mainly state-educated at Wheatley Park Comprehensive School with a brief time at an independent school; St Hugh's College, Oxford
Family: Married to investment manager Philip May
Hobbies: Cooking – she says she owns 100 recipe books. Occasional mountain walks. Is well known for her vibrant shoe collection and once named a lifetime subscription to Vogue as the luxury item she would take to a desert island.
Music: On BBC Radio 4's Desert Island Discs in 2014, she chose Abba's Dancing Queen and Walk Like A Man, from the musical Jersey Boys, among her picks, alongside Mozart and Elgar.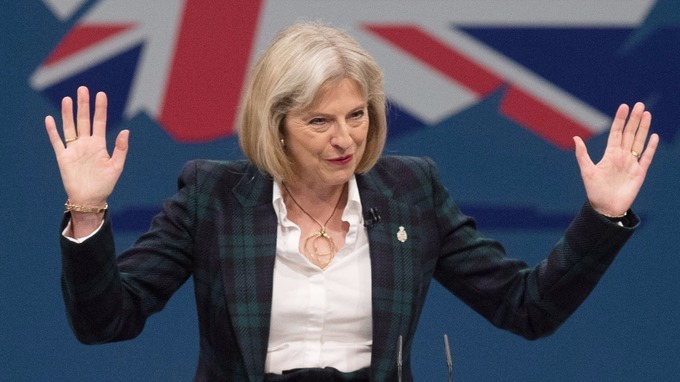 –
Key policies
Brexit: Despite being a relatively quiet Remain-backer, Ms May has insisted that "Brexit means Brexit" and has said that there will be no second referendum on the issue.
EU nationals: She has insisted the status of EU nationals in the UK won't change until a new "legal agreement" is reached but has yet to give a guarantee on their status.
Immigration: In 2010, her first year as Home Secretary, May pledged to bring net immigration down to less than 100,000. In 2015, it had reached 330,000. Earlier this year, she limited permanent non-EU immigration to people making more than £35,000 a year.
Welfare and Society: She has consistently backed cuts to welfare and has also presided over huge budget cuts to the police service.
Surveillance: May is a keen supporter of the investigatory powers bill, known as the "snooper's charter", which seeks to extend the powers of state surveillance.
Social mobility: At the launch of her leadership campaign earlier this week, May said she wanted to "make Britain a country that works not for a privileged few but for every single one of us"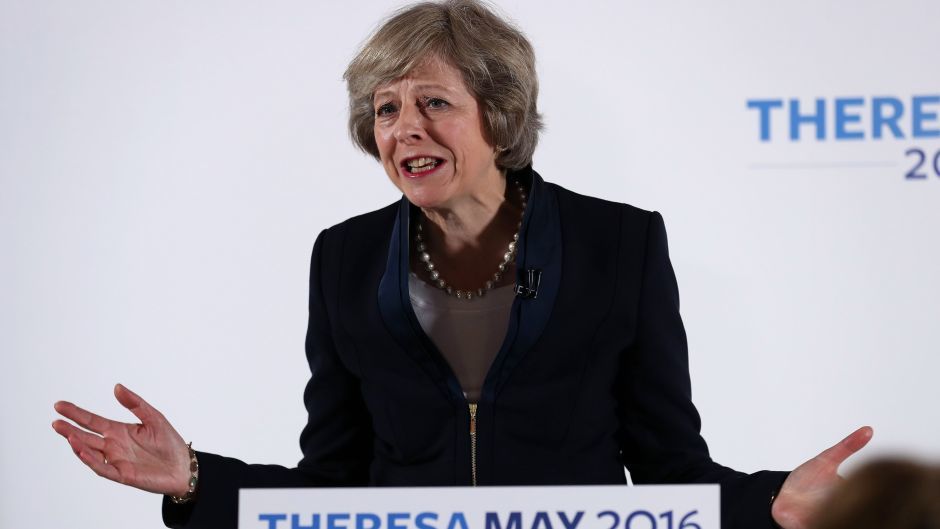 –
Voting record
University tuition fees: Unlike most Conservative MPs, Ms May voted against raising tuition fees twice in 2004. However, she did vote to increase fees to £9,000 in 2010.
Iraq war: She voted in favour of the UK joining the US-led invasion of Iraq.
Hunting ban: Ms May voted against the hunting ban in both 2002 and 2003 but was absent for the 2004 hunting bill vote.
Same-sex marriage: She has voted consistently to allow same sex couples to marry. She additionally voted in 2014 to make same-sex marriage available to armed forces personnel serving outside the UK.
EVEL: She has voted consistently for MPS from England, Wales and Northern Ireland to have veto powers over laws specifically impacting their part of the UK.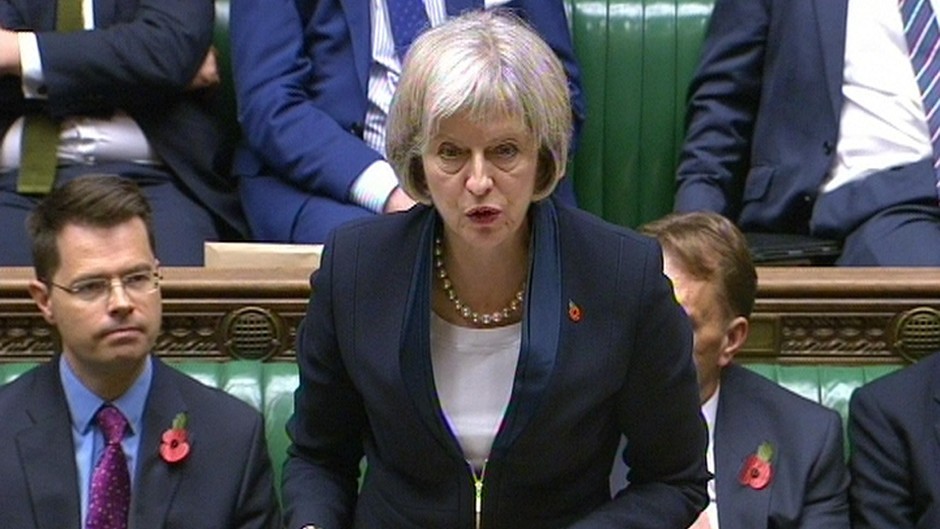 –
What others say about her
Ken Clarke called Ms May a "bloody difficult woman" when he was caught unaware on camera discussing her leadership bid but he is far from the only person to share his thoughts on the new prime minister.
Labour MP Yvette Cooper, who went up against her in the Commons as shadow home secretary, told The Guardian: "I respect her style – it is steady and serious. She is authoritative in parliament – superficial attacks on her bounce off.
Mr Cameron "warmly congratulated" Theresa May, who sat next to him during his final session of PMQs, on her election and told Labour leader Jeremy Corbyn that "when it came to female prime ministers I am pleased to say pretty soon it is going be two-nil".